How do you holiday shop for your kids?
Do you urge them to create a list and then shop-til-you-drop searching for those top items?
Or, do you look for the hottest sales and find toys that you know your child will love?
I've found a middle of the road approach. I, too, love providing my son with what he really wants. I'm sure this year the holiday ninjas will be dropping a few Ninjago Legos upon our door. However, I'm also on a quest for presents that educate and inspire him to understand healthy living – think toys, games and other kiddie activities that teach a lesson, while focusing on fun. We shared our ideas last year on PrettyWellness.com with our first Healthy Holiday Gift Guide for Kids. Since it was a success, we're making this an annual feature.
Enjoy our 2015 edition below. Please comment on any additional ideas so that we continue to build the list. I'm hoping we can all inspire each other to raise kids that care about the eating healthy, living actively as well as being kind to others and the earth.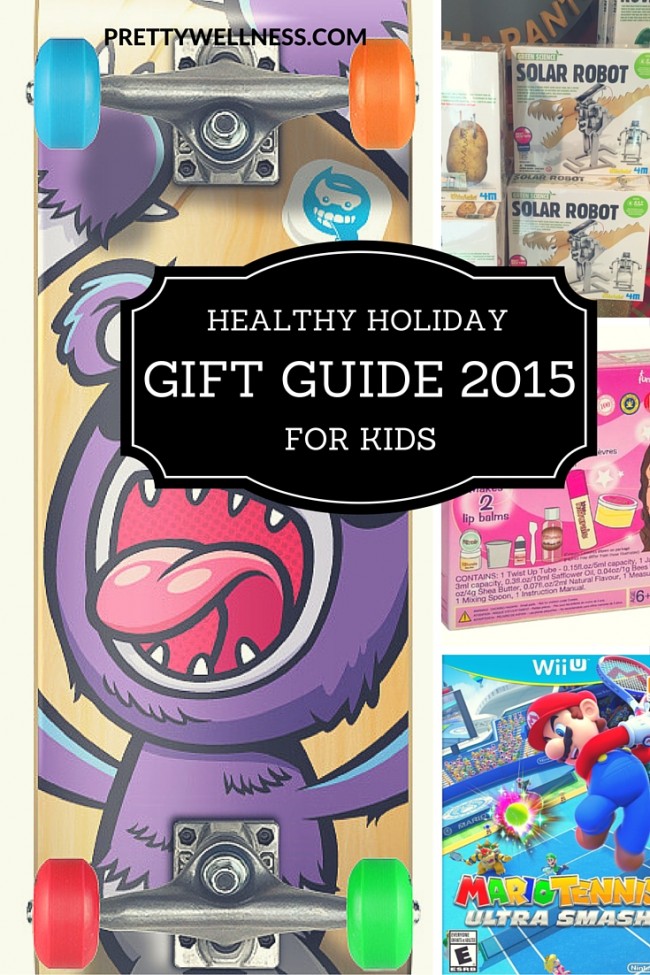 Mario Tennis: Ultra Smash
 – $$$
Just released for the Wii U is the new Mario Tennis game, Mario Tennis: Ultra Smash. ToyInsider.com highly recommends it because it's active fun for kids, while also enjoyable for adults who are impressed with the animated courtside excitement. If you're looking for other active games, I love the dancing series: Just Dance 2016 as well as Just Dance Disney Party 2. These are available on Wii U, PS4 and Xbox one.
SkateXS Eco-Skateboard – $$$
Now that my son is in elementary school, he's old enough to exercise with me. So we were both thrilled when the SkateXS skateboard arrived at the door. It's a professional-grade skateboard made with top-line products in order for kids of all ages to learn how to ride safely. SkateXS uses lightweight bamboo for their skate decks as well as premier quality parts. This isn't your ordinary toy store board, rather an eco-friendly skateboard that can be personalized and customized (four different designs/different grip tape colors) for a true professional and quality product.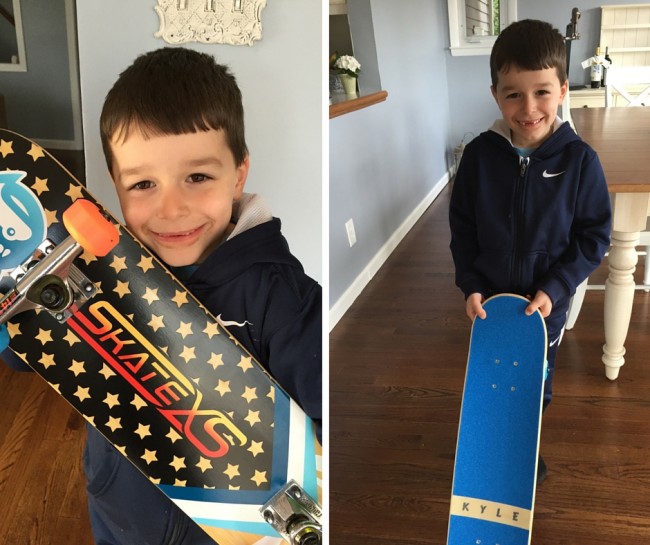 VTech Kidizoom Action Cam – Camouflage – Online Limited Edition
– $$
Essentially a GoPro for kids, this kid-approved video camera has a 1.4-inch color LCD screen. It can be clipped to bikes, scooters and other outdoor items and is waterproof up to six inches under water. This gift will surely encourage a child of all abilities to participate, whether it's riding bikes down the street, playing football or practicing new jumps in order to make their own film-tape. This may be the gift that I buy for my son, but use it often myself.
Asana Yoga Girl – $$
There's a place for Barbie, American Girl and Madame Alexander dolls in our lives. However, I happen to love the new focus on wellness for young girls and would surely love to ship this off to my niece. Just like most little dolls, Asana Yoga Girl comes with trinkets including a yoga mat, fitness ball, hand weights and a brush. She's dressed in yoga attire and can do poses with a child including lotus, pigeon and back bends.
4M Solar Robot Kit
– $
If you are looking for an entertaining gift that educates children about sustainability, check out Green Science products. We received the Solar Robot as a gift and enjoyed putting it together and discussing solar energy. We have a few other items on our wish list including the Potato Clock.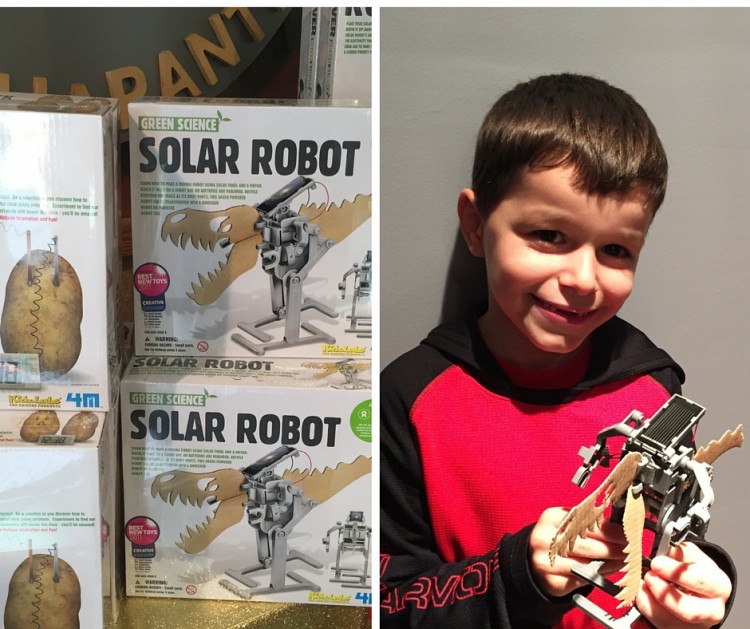 Fitness Games – Galt Toys Inc – Whatever Next Board Game
 – $
I grew up playing Sorry!, Clue and Mastermind, so playing board games is a tradition in our family. However, today, there are hundreds of board games that infuse activity within them. My latest find is Whatever Next, however I've seen others that look promising including the Crazy Legs Board Game
. Last year, we bought Yoga Spinner Game
 and love playing together or just using as a pre-run warmup.
DIY Makeup – Kiss Naturals DIY Lip Balm Making Kit
 – $
Kiss Naturals has an entire line of DIY makeup including lip balms, bubble bath and hair chalk. Depending on the item selected, the price is cheap and little make-up artists everywhere can participate. I was lifted to rock-star status after gifting one of these to my 4-year old niece last year.
Kids' Fun and Healthy Cookbook
 – $
While there are so many recipe apps and sites, I still love gifting books. Ever since my son helped me create our favorite green smoothie, I've been thinking of writing a kids smoothie cookbook. Perhaps you will see it in next year's Healthy Holiday Gift Guide for Kids. Until then, check out kiddie cookbooks like this one.
Have a happy and healthy holiday season. Stay tuned next week for our Healthy Holiday Gift Guide for Adults.
Please comment below and add to the list of creative healthy holiday gift ideas for kids. Better yet, please share so that we can all take small steps to excite our kids toward a life of healthy living.
This post may contain affiliate links, meaning I may receive a commission with no cost to you.