Holidays can be stressful. Organizing multiple family functions. Stress! Creating memorable experiences. Stress! Finding meaningful gifts at decent prices. Stress! It can all be overwhelming but it doesn't have to be.
When it comes to being healthy, I've spent the last six years laser focused on how to live a healthy lifestyle focused on being well. As a two-time cancer survivor, most recently with stage IV disease, I research and try different wellness practices. I always search for modalities that work for me and then can share with others. My goal is to generate healthy living ideas to help make others' lives easier. So as I jump into the holiday spirit, I'm sharing tips and tricks on how to stay healthy and bust stress this time of year. I believe that it's all about taking smalls steps toward what you want…
The truth is many people know what to do, they just get a little overwhelmed in life and don't spend the time or know how to implement these ideas easily. My WTNH-TV holiday stress buster segments is below.
Making wellness a part of a busy routine is much easier to achieve with the right tools. Check out my favorite healthy living apps in this segment below. Whether you practice yoga regularly or can't find time to start a regular meditation practice, these tips help introduce wellness practices including clean eating, active living, non-toxic product picking and mindfulness sessions.
WTNH-TV: Phone apps to keep your health on track this holiday season
As always, we hope to inspire you to take small steps toward better health, here are our highlights on how to do this during the holidays.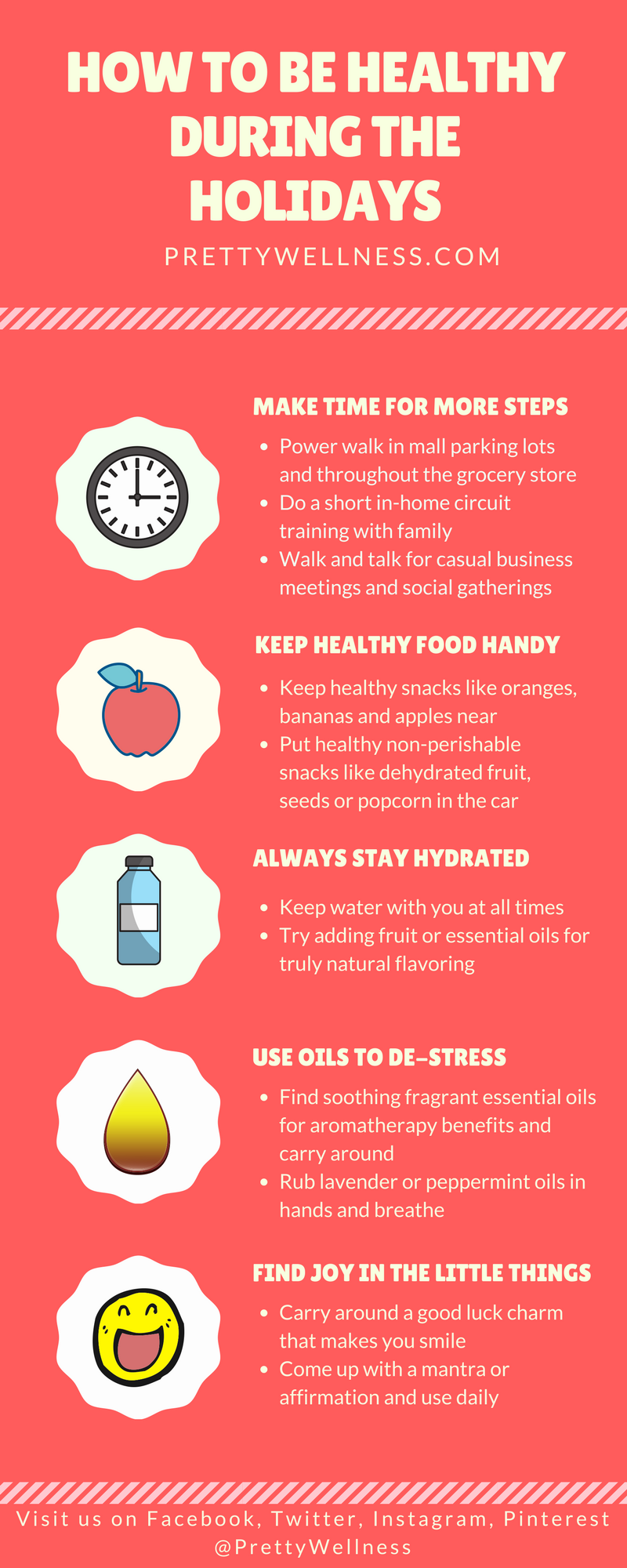 Holiday Fun
Looking for healthy holiday gifts that we love, check out the 2019 Pretty Wellness Healthy Holiday Gift Guide or our store on Amazon.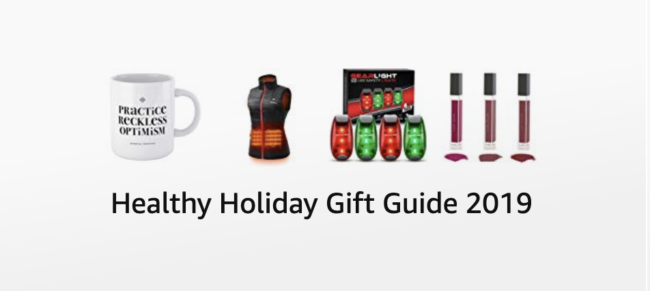 More Inspiration
For daily tips and inspirational ideas on healthy living, clean eating and a non-toxic lifestyle, please follow us on Twitter, Instagram and Facebook.
OR meet us in person – Hire Caryn Sullivan to inspire your organization or team to embrace positivity, resiliency or wellness in the workplace. Visit CarynSullivan.com for more information.
This post may contain affiliate links through the Amazon Associates program, meaning I may receive a commission with no cost to you.