It's the most wonderful time of year, though much different than holidays past. To honor the season and be practical while festive, we're excited to showcase our 7th Annual Pretty Wellness Healthy Holiday Gift Guide full of ideas to support local businesses as well as showcase efforts to shop from home. While we have highlighted a few of our favorite gift ideas below, new this year we've created a comprehensive downloadable guide with links to make your life easier. We want to inspire you to embrace healthy living and give the gift of health and happiness to your friends and family.
Below is a sneak peak at some (not all) of the healthful gift ideas in this year's edition. We're thrilled that this 2020 Healthy Holiday Gift Guide is now easy to print and filled with over 10-pages of ideas. Click HERE to get the full list.
For the one with an active body:
Our Local Love: Boutique Gym Gift Cards
Many neighborhood boutique gyms offer gift cards for future classes or workout gear. Some places, including one of my local favorite spin studios, sell their own equipment and offer virtual classes.  Joy Ride will be launching JoyRideGO, their new custom app, featuring on-demand and live fitness classes to enJOY anywhere, anytime.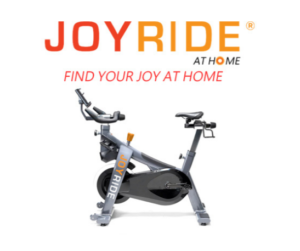 Rad Roller
The Rad Roller Kit provides tools for many purposes – the first time athlete or fitness fanatic that wants to increase mobility, recovery and massage. Give the gift of a healthier body – to tone, minimize pain and promote flexibility with their products and even on-the-go kit.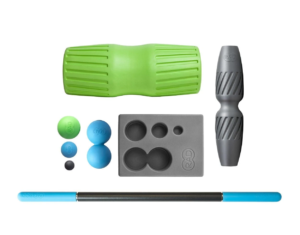 For MORE ideas and our comprehensive 2020 Healthy Holiday Gift Guide – click HERE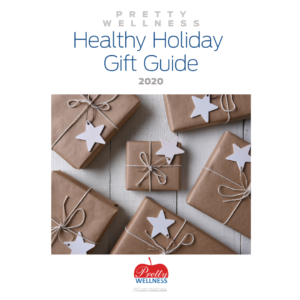 For the one who wants a detox:
Our Local Love: A Juice Cleanse from a Neighborhood Cafe
Juicing has tons of health benefits yet it takes time and a little knowledge to figure out which ones work and taste best for your body. Give the gift of a juice detox or week's worth of healing plant-based goodies to inspire your friend or family member to drink the rainbow of fruit and veggie nutrients. Call your local healthy cafe, juice bar or restaurant. My favorites are The Stand Vegan Cafe and Catch a Healthy Habit Cafe.
Aquasana Water Filters
Hydration is everything – replenishing our body after workouts and detoxing the toxins we consume is imperative to live a healthier lifestyle. Give the gift of clean, healthy, non-toxic water with Aquasana water filters. Our favorite is the easily self-installed, eco-friendly, under the sink, Claryum Direct Connect Water Filter. It has the power to remove 77 condiments in your water at a 99% success rate and gets rid of bacteria and other minerals in your water.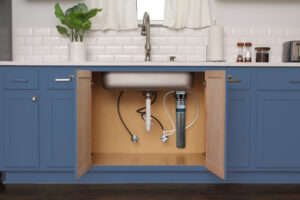 For MORE ideas and our comprehensive 2020 Healthy Holiday Gift Guide – click HERE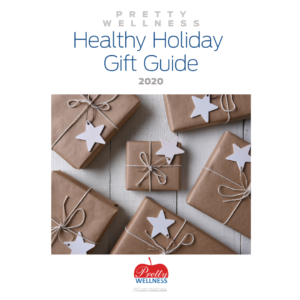 For the one who eats clean:
Our Local Love – Virtual Cooking Classes with Aya's Table
While we're at home for the holidays, give an experience where you can be together, while apart in your kitchen. Aya's Table is a company that offers online cooking classes with a variety of menu items ranging from banana bread to Singaporean noodles. She's a fabulous local business owner near me, so check her out…or see if there is a small business chef near you that will provide virtual services.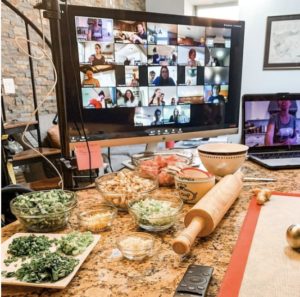 Virtual Reality Chef Kit
Would your kids be inspired to eat and cook healthy with an animated chef? Give the gift of cooking and virtual reality to your kids with the Virtual Reality Chef Kit. This gift includes virtual reality glasses, 20-different recipes and motivation to get the kids to help in the kitchen. A gift for them…and for you.
For MORE ideas and our comprehensive 2020 Healthy Holiday Gift Guide – click HERE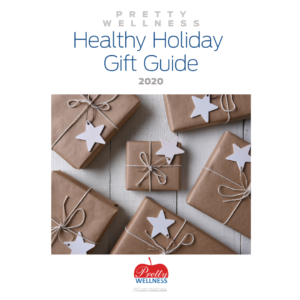 For the one who wants a calming mind
Our Local Love – Lauren Wilson Online Mindfulness Services
Creating a mindful practice can be easy and fun especially when a kind heart guides you along the way. Lauren Wilson offers services that combine modern science research with ancient practices. She hosts live online guided meditations for adults and children as well as teaches Yoga Nidra for all. Connect with Lauren or your favorite local holistic practitioner to see what services you can gift to a loved one this holiday season.
Bose Sleepbuds II
Give the gift of better sleep, which can help reduce stress and provide joy. The Bose Sleepbuds II wireless headphones play calming sounds or white noise that make falling asleep easier. They also block out the sounds that keep you awake – snoring, noisy neighbors and more. They're tiny, comfy and work with the Bose sleep app so you can stay asleep all night long.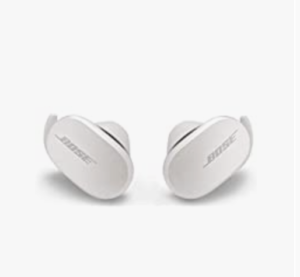 For MORE ideas and our comprehensive 2020 Healthy Holiday Gift Guide – click HERE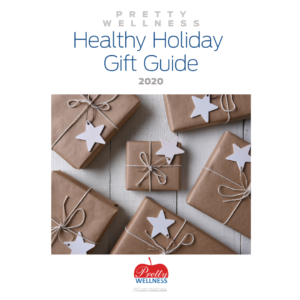 For the one who wants clean beauty:
Our Local Love – CT Small Business Kosmatology's Rose Geranium Face Products For Aging Skin
Kosmatology creates organic personal and home products including our favorite organic face wash made with lavender, carrot seed and rose geranium essential oils. Both the face wash and oils reduce puffiness, dark face, marks, wrinkles and more. This Connecticut-based small business was created by Dr. Janis Kosma Covey, compounding pharmacist, after the birth of her children. She was unable to find high-quality skin care products that were free of harmful preservatives and chemicals so created them herself.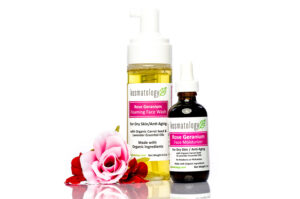 Pacifica Perfume
Pacifica is a vegan and cruelty-free brand that produces beauty products in a non-toxic and sustainable way. The island vanilla spray with a fresh and tender fragrance is a delicate and eco-friendly gift.
For MORE ideas and our comprehensive 2020 Healthy Holiday Gift Guide – click HERE.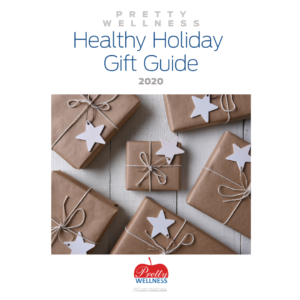 For the one that loves to read:
Our Local Love – Hometown Authors
Check out your local bookstores to find authors from your hometown! There are so many big time and independent writers that provide tremendous value and entertainment.
OR check out below how to purchase some of these healthy holiday gifts and have them sent to your home.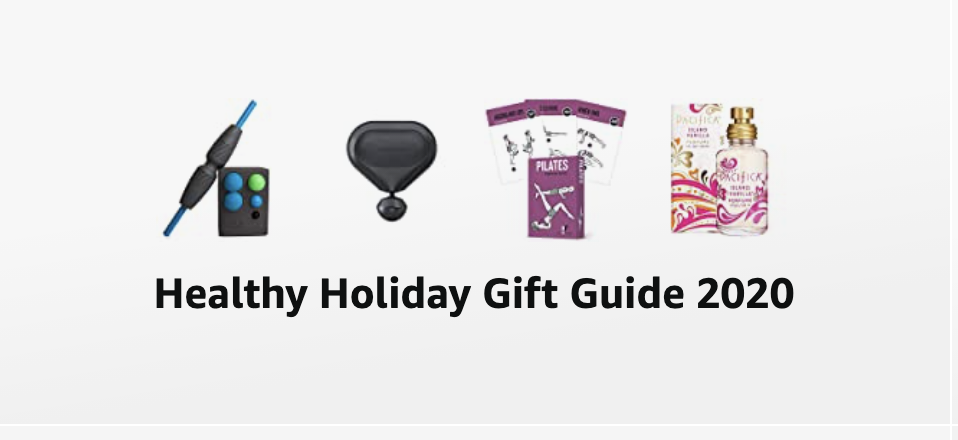 While we know that the holidays are the season for gift giving, if you're looking for ways to give of service, check out our recent article on how to virtually volunteer – HERE. Or if you're looking to stay connected with loved ones, while you are apart – listen to episode 27 of "Happiness through Hardship" – The Podcast with me and my college BFF talking about the holiday season – HERE.
Have a wonderful holiday season and please let us know if you have any questions – reach out to us @PrettyWellness on Instagram.