Volunteering is not only a service to the people receiving the efforts, but also can benefit your health. The Mayo Clinic has written about the "Helper's High;" the positivity volunteers feel that also can promote stress reduction, self-confidence and provide valuable skills. Whether it's an over-abundant work life, a busy kids schedule or the global pandemic, finding in-person volunteering opportunities may be challenging now. I'm excited to share this list of virtual volunteering opportunities that might ignite your soul to give back, while at home. I know it will for us…
Color A Smile is a non-profit organization that works towards helping senior citizens and troops overseas. Draw a cheerful picture and it will be mailed to brighten the day for someone who may need an extra dose of joy. Every month Color A Smile sends thousands of new drawings to their mailing list.
Isolation is an important public health issue with COVID-19, especially for those older and potentially not surrounded by family and friends. By donating time writing letters or creating quick cell phone videos to seniors through Love For Elders, you can provide a smile and a little tender loving care.
In as little as one hour a week, you can mentor a student online. iCouldBe mentors guide, coach and support mentees toward success in school while also helping them plan for bright futures.
Table Wisdom connect volunteers with English language learners through weekly mentoring video chats. Mentors can help advance career and academic goals as well as increase English proficiency with foreign students and English language learners.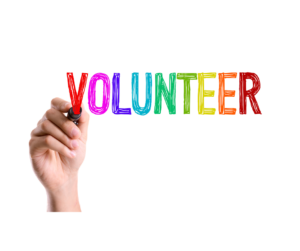 Zooniverse is an organization that allows volunteers to help researchers in many fields including natural science, humanities, and more. The "Zooniverse" enables volunteers to take part in cutting-edge research with no time requirement to participate.
Bookshare collection is an organization that makes books accessible in an online library to those with disabilities. As a volunteer, the opportunities include helping scan books and proof reading for their online database.
DO Something is an organization that focuses on social issues and spreading awareness. Volunteers can select from a variety of social issues and work towards spreading awareness to the public on that subject.
The Smithsonian is the biggest Museum complex in the world and is looking for digital volunteers to help continually advance their collections. These helpers work toward transcribing and providing support with online data collection and more.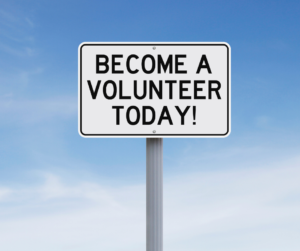 Translators Without Borders is a non-profit organization that's goal is to break language barriers. If you're fluent in more than one language, you can provide translations for non-profit organizations in the areas of crisis relief, health and education.
Crisis Text Line is a free, 24/7 text line for people in crisis in the United States and is powered by Crisis Counselors. Volunteer by becoming a crisis counselor via text.
Do you have any other ideas to add to the list? If so, please comment below or reach out to us @PrettyWellness on Instagram and let us know.
Follow @PrettyWellness on social media on Instagram, Facebook and Twitter and check out our book – Happiness through Hardship – The Book and Journal: HERE
For daily wellness and doses of positivity tips go to @PrettyWellness on Instagram or check out our podcast, "Happiness through Hardship" – HERE