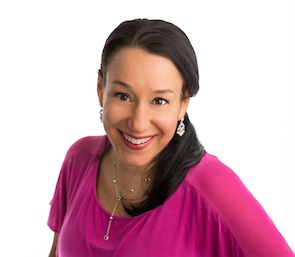 It has taken me several years to publicly write about my stories. While I love to talk, I never wanted to be "that girl with cancer." I was proud that I gracefully smiled at surgery, chemo and hair loss in 2005. But, even more delighted that I jumped back into the corporate race and performed extremely well in an intense work environment without many knowing that I had overcome breast cancer.
While I learned a lot about cancer in my 30's, my 40th birthday marked a new era of learning about wellness. As most of my friends organized great vacation escapes to celebrate the new decade, I, on the other hand, spent our celebration money on a full-day doctor's appointment at the Princeton Longevity Center. After a physical exam, EKG, bone scan, CAT scan and doctor's meeting, the summary was that I had the body (heart) of a 29-year old (yippee) and a suspicious lesion on my sternum. Fast-forward one month and the conclusion – stage IV, metastatic breast cancer – the same one from 2004. It was then that I realized I needed to embrace my cancer life, not just look to get past it.
This diagnosis shook us and I knew I couldn't live in "what-if-bad-things happen to me" land. So, I put graduate school on hold to focus on getting and staying well. With full love and support from my husband, I utilized my resource-driven, organizational business skills and got to work figuring out my cancer life plan. Pretty Wellness is our brand that represents research, experiences, meetings, interviews, observations, thoughts and goofy moments on the journey towards wellness.
The good news is that my treatment is working. Whether it is the conventional treatment, vegan diet, hot yoga, daily walking routine or positive mindset, the cancer isn't growing. My stage IV isn't typical and my doctors tell me "I'm exceptional." (For those who know me, you can insert a laugh here.) My cancer may go away, or may not, but I'm hoping to live a long life with or without it.
For me, while it used to be about being pretty, now it is about being well. As a somewhat fashion-forward, beauty-product lover and diet & fitness follower, I have tried some of wellness tactics mentioned in these blog posts. In the past, it was an effort to look better. Now, I am truly committed for the long term. I eat, sleep, breathe and exercise differently as my goal is about sustaining long-term health and wellness. Little by little, I look to make positive changes to tweak my family's lifestyle, as well.
So, please join in the conversation about taking small steps toward good health, great happiness and being beautiful organically. I've taken my passion, research, plant-based certification education and life experiences to create content about ways to make small changes to improve overall wellness. Some postings will be about cancer and hard times, others about juggling motherhood with a busy life and work/life balance. I think many can relate, so invite you to join the respectful, informative and often entertaining conversations at on the blog at Pretty Wellness, @prettywellness on Twitter, @prettywellness on Instagram, PrettyWellness TV on YouTube as well as Facebook.com/prettywellness on Facebook. My work can also be seen on HuffPost, Thrive Journal or as a healthy living contributor to the Dr. Oz show, Home & Family, HuffPostLive, WTNH-TV News Channel 8, WTIC-TV Fox CT and News 12 CT.
I've also taken my healthy living message on the road to inspire corporate teams and university students to take better care of themselves to look, feel and lead better. I've introduced my SMALL steps formula to inspire people to make little positive changes in their lives. I've presented at big corporations such as Best Buy headquarters, Caribou Coffee corporate, Comcast and ESPN to name a few. I've given lectures and participated in leadership conferences at Fairfield University, Central Connecticut State University and Miami University. I've served as a wellness ambassador creating digital video content for small and large businesses. I've also now written a book, "Happiness through Hardship" available on Amazon Kindle and the Kindle app for PCs, Macs and smartphones with half of the net profits being donated to metastatic breast cancer research.
I would love to hear from you. Are you hosting an event and can use some motivational messages? Hire me to inspire your team to take small steps toward better health and happiness to drive personal and professional success. For more information, visit CarynSullivan.com
If you would like to discuss appearances, public relations or other business, I can be reached at [email protected]
Photo credit: Moments by Andrea and 2018 Crown Media United States, LLC and Alexx Henry.