Big gifts, small gifts, and so many experiences to gift this year. The Pretty Wellness Healthy Holiday Gift Guide for 2019 is bigger than ever. Now in our 6th edition, the 2019 list continues to highlight presents that will wow the healthy living enthusiast and motivate those that want to take small steps toward better health. New this year – we're highlighting experiential wellness ideas, so that you and your loved ones can experience self-care healthy activities together.
FOR THE ONE WHO EATS CLEAN
$$ – Daily Harvest Healthy Home Delivery Food  – Daily Harvest is a nutritious delivery food company with more than 65 smoothies, harvest bowls, oat bowls, chia bowls, soups and more. These cups are perfect for healthy, simple meals. Daily Harvest in-house chefs and nutritionists have crafted recipes that are both delicious, satisfying and full of nutrients. These to-go cups are delivered to your door and ready to enjoy in minutes – enter PRETTYWELLNESS at checkout and you will receive $25 off your first order.
$$$ – Ninja AF161 Max XL Air Fryer – creates comfort foods without the guilt. With up to 75% less fat than traditionally fried food, this portable countertop machine is easy to use and makes flavorful crispy meats, fish and vegetables.
Experience $$$$ – The Raw Food Institute's Live Immersion Retreat – is "more than a retreat, it's a life-changing experience that'll transform your health." For those that want to learn the benefits of a raw food lifestyle and receive hands on experience making nutritious gourmet meals and juices this is an ideal experience to gift.
FOR THE ONE WHO WANTS AN ACTIVE BODY
$$ – ClassPass – is a monthly membership to over 30,000 fitness studios and gyms across the world! This subscription is super for someone that values being active but wants to attend a variety of classes.
$$ – Night Runner Shoe Headlights – These sturdy clip-on shoe lamps light provide 270-degrees of visibility in front, plus the two rear-facing tail lights makes the runner instantly visible to traffic from all sides. This gift is an amazing option for the avid runner.
$$$ –TRX GO Bundle  – TRX training uses body weight and resistance to improve results in less time. The TRX Go offers users a lightweight and portable set of body weight equipment. For the traveler or carpool champion, this gift is great for someone on-the-go who wants to fit in exercise when they can.
$$$$ – Peleton Bike – Looking for a high-end fitness gift to use from the convenience of your own home? The Peleton bike is a small piece of exercise equipment with a huge following. With a built in HD screen transforming the rider into a class-like setting, this is more than just a bike. The membership features hundreds of stretching, yoga, meditation and spinning classes as well as challenges and interactive programs. In addition, the mega online community is motivational and fun (add friends to be accountable or high-five those taking class at the same time.)
Experience – $$$$ The Finest Fitness and Next-Level Healthy Lifestyle Experience – The Equinox Hotel
The Equinox Hotel in New York City is the first hotel property by the luxury gym/fitness brand focused on travelers living a high-performance lifestyle. Located in the new, high-end Hudson Yards neighborhood, the premier hotel includes a holistic approach to all areas of a guest's stay. From high end sleeping chambers and nourishing performance meals to inter-modal spa experiences like IV drips and infrared saunas, an experience at the Equinox Hotel is sure to wow the wellness lover or anyone needing some fitness inspiration.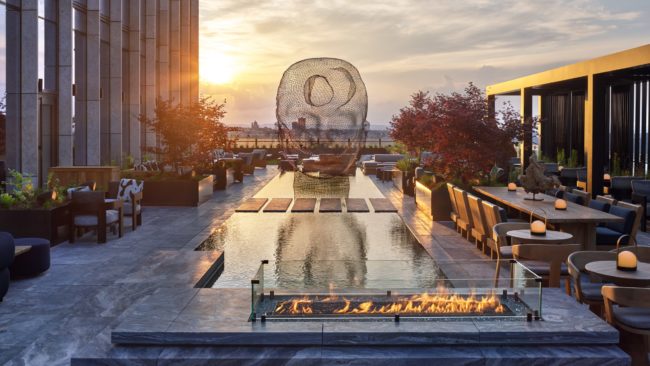 FOR THE ONE WHO WANTS A CALMING MIND
$$ – Headspace app subscription – "Headspace is meditation made simple." The Headspace app is a favored tool to introduce meditation and mindfulness practices to the non-believer. In just a few minutes a day, this app introduces simple tools that work to reduce stress and improve sleep.
$$ – EverlyWell Food Sensitivity At-home Test – It's hard to be calm when your body is bloated and filled with fatigue. Give the gift of answers – this test can help diagnose the "problem foods" that may be impacting a person's health. EverlyWell's test examines the body's reaction to 96 different foods to help provide guidance on what foods may be best to eliminate. (Not available in NY, NJ or RI.) EverlyWell has over 30 at-home lab tests available that test fertility, heart health, metabolism, thyroid and more!
Experience – $$$$ – Glamping Experience – Glamping, known as glamorous camping, is popping up at state parks throughout the country. Luxurious tents are set up with decor and high-end comforts of home making this getaway a bit easier when taking a break from a traditional lifestyle.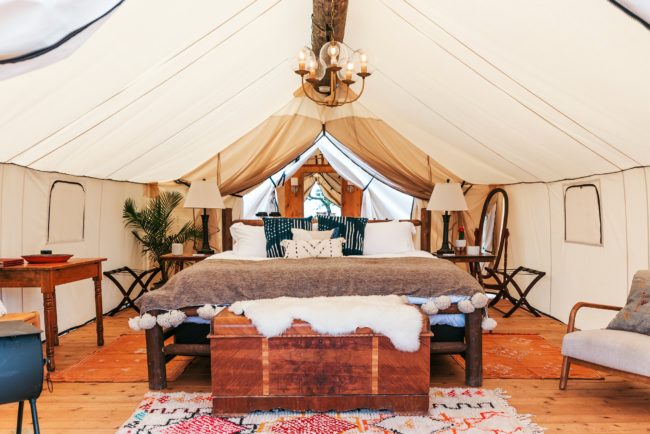 FOR THE ONE WHO IS INTERESTED IN NON-TOXIC LIVING
$ – Clove + Hallow Bestselling Lip Velvets-pack
& Lip Masks – This green beauty brand makes clean cosmetics cool – from quality testing and ingredient sourcing to shade matching and modern packaging design. Their new products are hip for the holidays and beyond. Put together a beauty bag full of premier long-wear lip velvets or hydrating lip masks to bring a gift of beauty to your loved one.
$$ – Dazzle Dry Gel-Like Polish System – Do you love the look and longevity of gel nail polish, but don't want the toxins that come with it? My favorite new nail system is Dazzle Dry and it actually works. Dazzle Dry is an incredible polish option on account of its clean ingredients, swift dry time and impressive no-chip factor. Dazzle Dry is free from 14 harmful chemicals. It dries completely in five minutes and lasts 7-10 days with no chipping. Buy a system for yourself to glam up the holiday season – or as a gift for your favorite gal.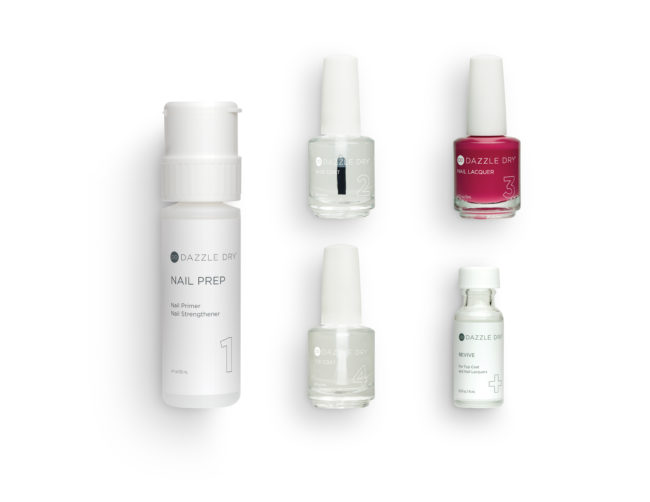 Experiences $$ – Infrared Sauna / Salt Cave sessions – Give the gift of health this year with a certificate to a wellness spa that focuses on detoxification. I love healthy lifestyle boutiques include infrared saunas, which differ from conventional saunas in that they use light to create heat. These special saunas detoxify heavy metals, radiation and environmental toxins from our body. I've also found my zen and better breathing abilities, when I've spent an hour in a salt cave. People have traveled from all over the world to experience these healing powers from natural crystal salt.
FOR THE HEALTHY KID
$ – Lil' Glam Girl Kit
– This kiddie makeup kit has face shimmers, fruity scents and no parabens/harsh chemicals for all glamour girls to enjoy.
$ – MoneyCubez – is a new spin on your favorite childhood classic, the piggy bank. It makes saving money fun, while teaching kids the value of a dollar in a simple and affordable way that won't "break the bank." The personalized banks are cute and customizable, too. Give the gift of financial fitness for years to come.
$$ – Fuzion Z250 Pro Scooters – Intermediate and Beginner Stunt Scooters for Kids 8 Years and Up, Teens and Adults – Durable Freestyle Kick Scooter for Boys and Girls – Does your kid want to be the envy of the skate park? The Fuzion Z250 let's them ride their scooter hard, just like the pros. 
Experience-ish $$ – Ring Fit Adventure – Nintendo Switch
– The new Ring Fit Adventure game for the Nintendo Switch is an active video game where players jump, squat, and use fitness activities to fight off demons in order to win the game.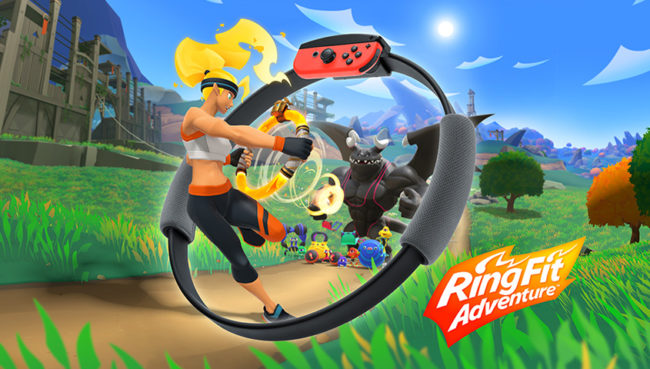 FOR THE ONE WHO LOVES TO READ
I love gifting books because they provide such inspiration. Right now, I have a few on my bookstand – here are some of that I plan to jump into in 2020.
Check out our latest WTNH-TV wellness segment on this topic – healthy holiday gifts.
Looking for other hot holiday gifts that we love, check out our store on Amazon for healthy highlights and great holiday deals.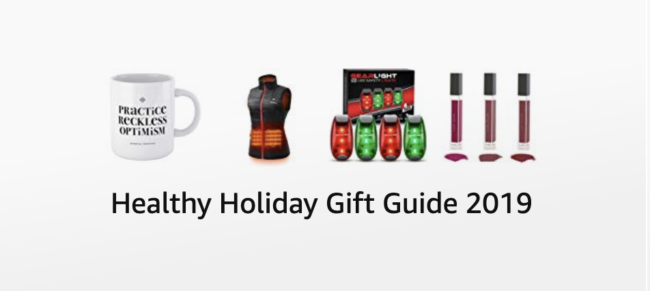 If you need more inspiration, check out our past guides: 2017 Healthy Holiday Gift Guide, 2016 Healthy Holiday Gift Guide, 2015 Healthy Holiday Guide, the 2015 Kids: Healthy Holiday Guide, the 2014 Healthy Holiday Guide and the 2014 Kids: Healthy Holiday Guide.
For daily tips and inspirational ideas on healthy living, clean eating and a non-toxic lifestyle, please follow us on Twitter, Instagram and Facebook.
OR meet us in person – Hire Caryn Sullivan to inspire your organization or team to embrace positivity, resiliency or wellness in the workplace. Visit CarynSullivan.com for more information.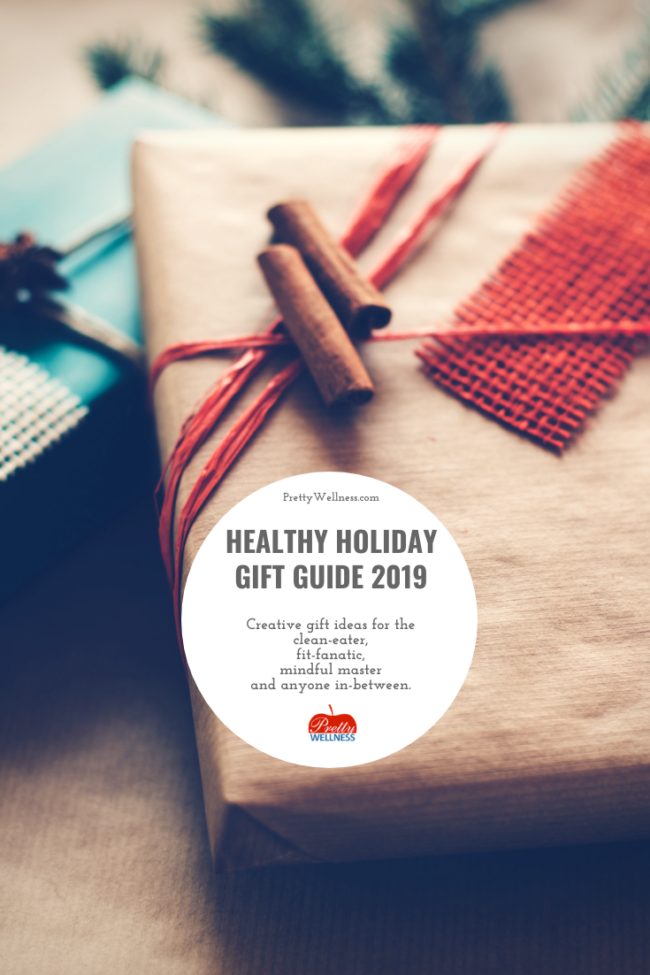 This post may contain affiliate links through the Amazon Associates program, meaning I may receive a commission with no cost to you.