When people say that chocolate is healthy, they unfortunately don't mean the sugar-filled Belgium truffle or bakery fudge bite. The true gold mine of health in regards to chocolate is cacao. Cacao nibs are raw dark chocolate cocoa beans that were dehydrated and crushed without further processing. Filled with tons of antioxidants and magnesium, unsweetened cacao nibs are perfect to add to shakes, smoothie bowls and yogurt parfait. Even though my sweet tooth has lessened now that I eat clean, I still enjoy the sweet taste of cacao. In my quest to find healthy treats, this healthy fudge recipe has easily fooled my dessert-loving friends, and kids think it's a decadent and sugary snack.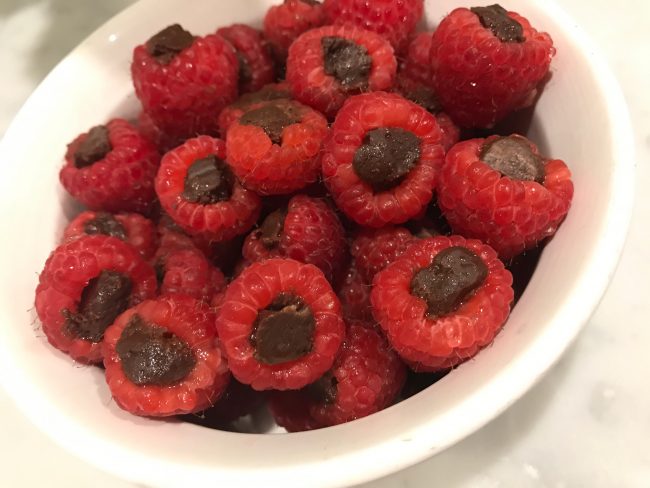 This fudge recipe not only tricked my child, but was also a hit at our neighborhood book club. I stuffed the soft fudge in fresh raspberries and also served it cut in bite-sized pieces.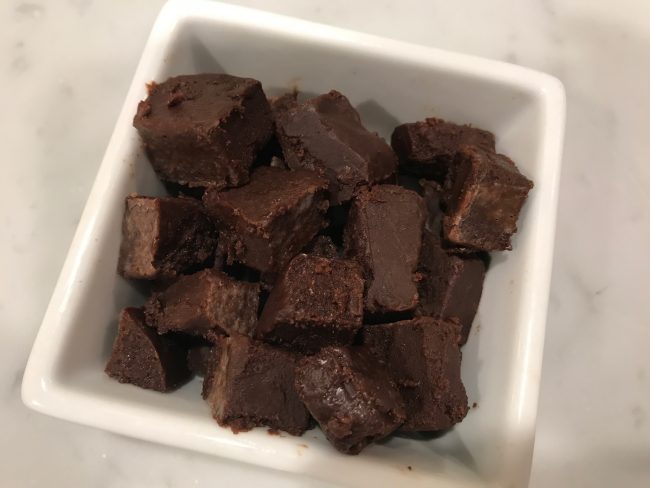 Healthy Cacao Fudge Recipe
This healthy sweet treat is sure to fool friends and excite kids.
Ingredients
⅔ cup cold-pressed, organic coconut oil
½ cup organic cacao powder
½ cup organic maple syrup
1 tsp Himalayan sea salt
2 tsp organic vanilla extract
Instructions
Place all ingredients in a sauce pan until liquified (approx. 1-2 min), stirring once or twice
Place parchment paper in brownie pan
Pour all liquid in the pan
Place pan in freezer until solid (approx. 1-hour)
Cut into pieces
Notes
If you want to use the fudge to stuff in fruit, put in refrigerator to make it solid but not firm.
I was inspired to make this treat for my neighborhood Culture Club (aka book club) so they could enjoy some of my healthy faire while also satisfying their sweet tooth. Not only did they love the fudge, they embraced the vegan spread including a
farro salad
, veggie/hummus plate, spinach chips/guacamole, olive tapenade, mediterranean olive combo, fresh fruit and
infused water
. We even gave a toast to the author (who was in attendance) with a
green smoothie
shot. It felt appropriate, since we read
Stacey Lender's debut novel, City Mouse
, about new friendships in motherhood.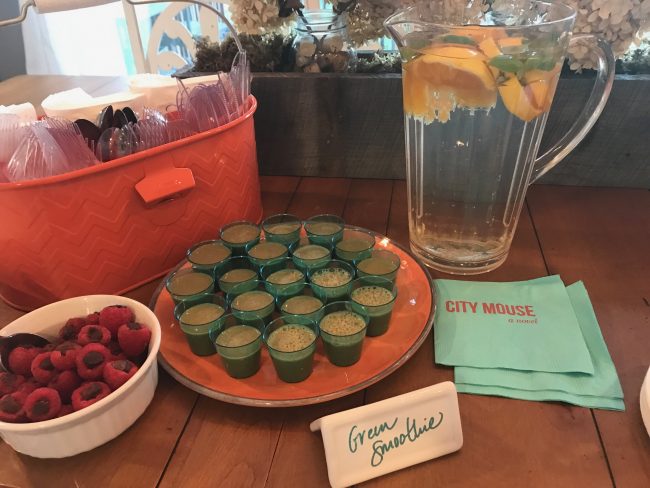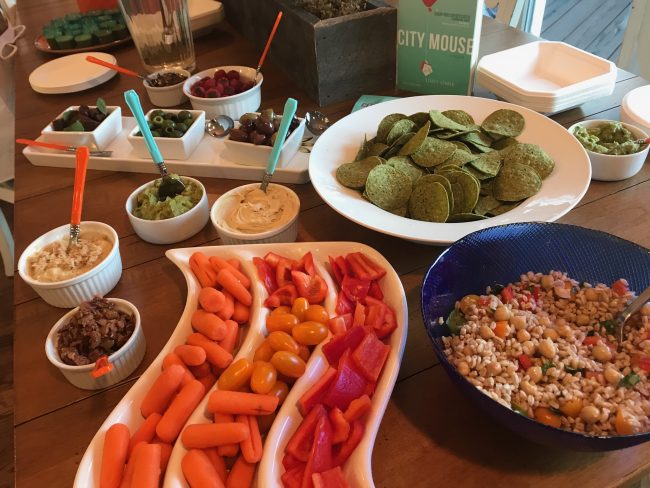 For daily tips and inspirational ideas on healthy living, clean eating and a non-toxic lifestyle, please follow us on Pinterest, Twitter, Instagram and Facebook.
Or let's meet in person…hire me to inspire your organization or team to embrace positivity and wellness for a successful personal and professional life. Check out CarynSullivan.com for more information.
Tools to Plan a Healthy Book Club Event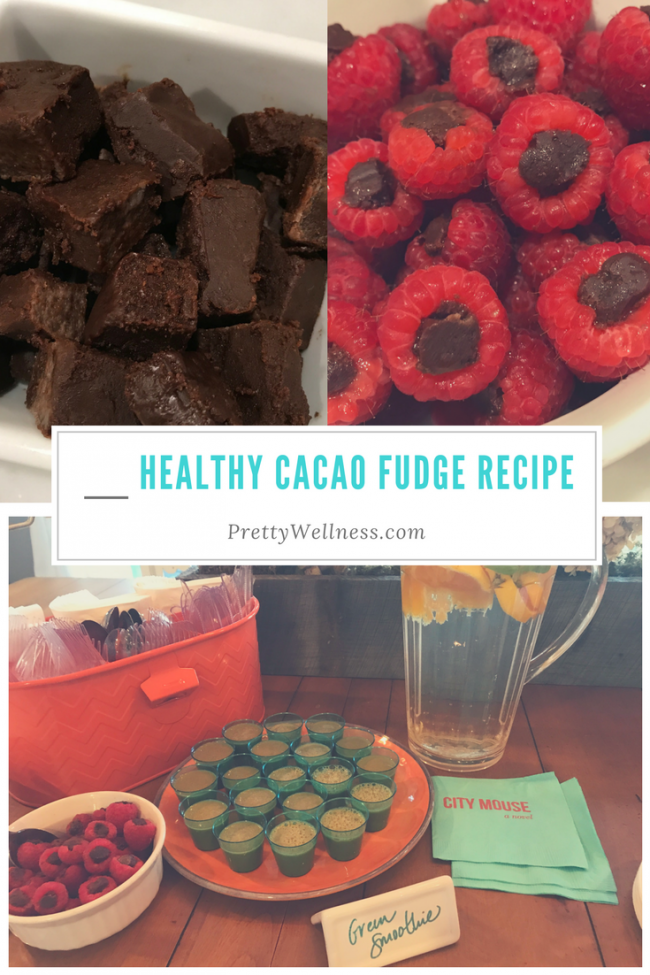 This post may contain affiliate links meaning I may receive a commission with no costs to you. I pro-actively try various products and then affiliate myself with these items that I already use and love.