I used to be addicted to soda pop. As early as junior high, I saved my babysitting money to buy Diet Orange Sunkist. Fast-forward, this habit continued well into adulthood. At my former job, I ran into meetings double fisted with two Diet Dr. Peppers. I thought I needed the caffeine to replenish my energy and the sweet taste to satisfy my cravings. However, once I dived into researching all the detriments of a diet filled with chemicals in packaged foods and drinks, I quit soda immediately. I still missed the taste, though, so looked for alternatives. I tried to rationalize why buying fun, fizzy and hip drinks were right for me. Though when it came down to it, spring water provided the highest number of benefits including detoxification, hydration and skin beautification without any of the toxic "natural flavors." So, to make it taste good, I started infusing different fruits and vegetables with my water. I love it so much that I recommended it as a substitute for sugary drinks when I appeared on The Dr. Oz Show.
While it's not hard to infuse water, finding a combination with enough flavor and zest to drink it all-day takes time. Whether you love sweet fruits or refreshing veggie flavors, throw in a few of each and figure out your favorite combo. I also enjoy experimenting with a few drops of certified pure therapeutic grade doTERRA essential oils. In addition, I love gadgets and discovering a few tools made preparing flavored water concoctions even easier and fun along the way. Below are my favorite fruit water combinations as well as the simple tools I use to make infusing water easy.
Recipes
While no recipe cards are needed to infuse water, finding the right combinations helps make infusing water less intimating. Below are some of my favorite combos.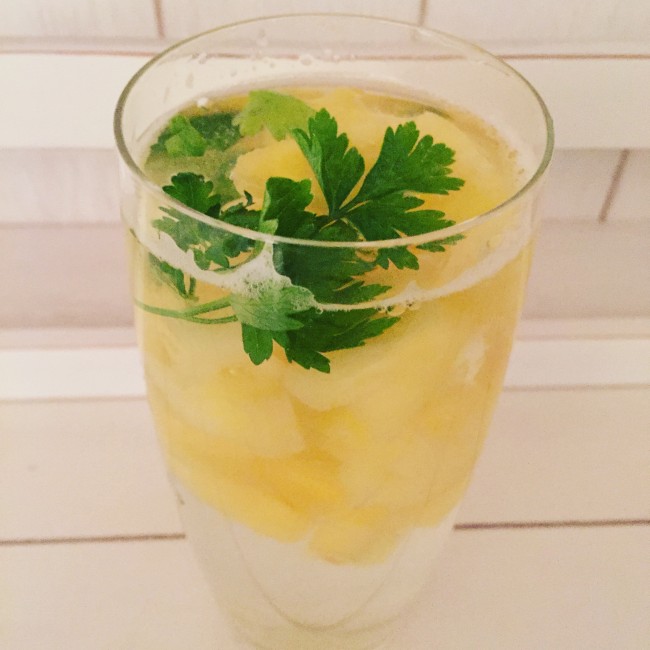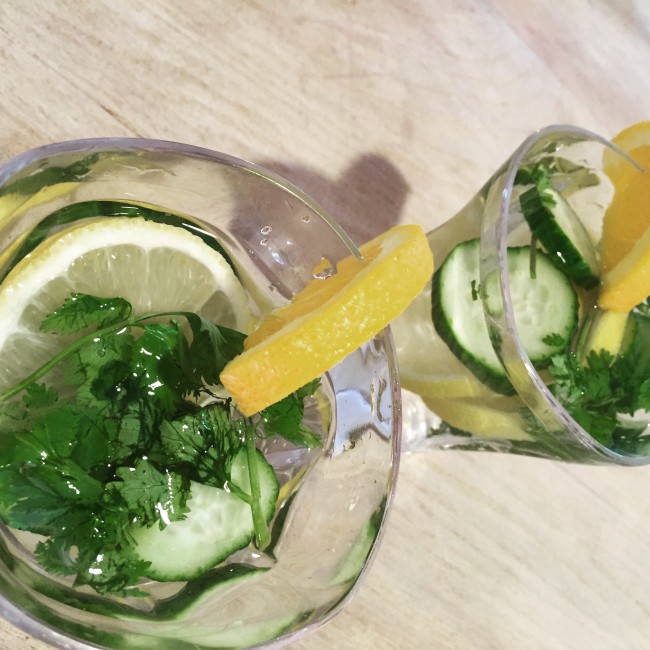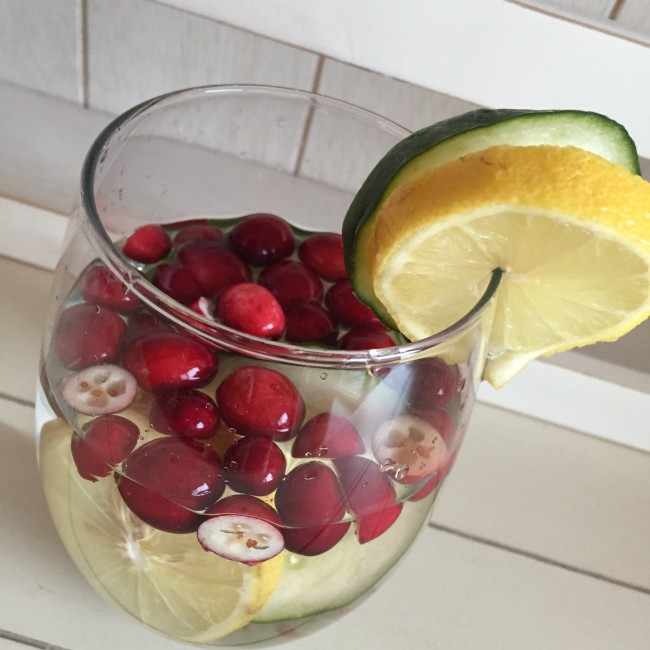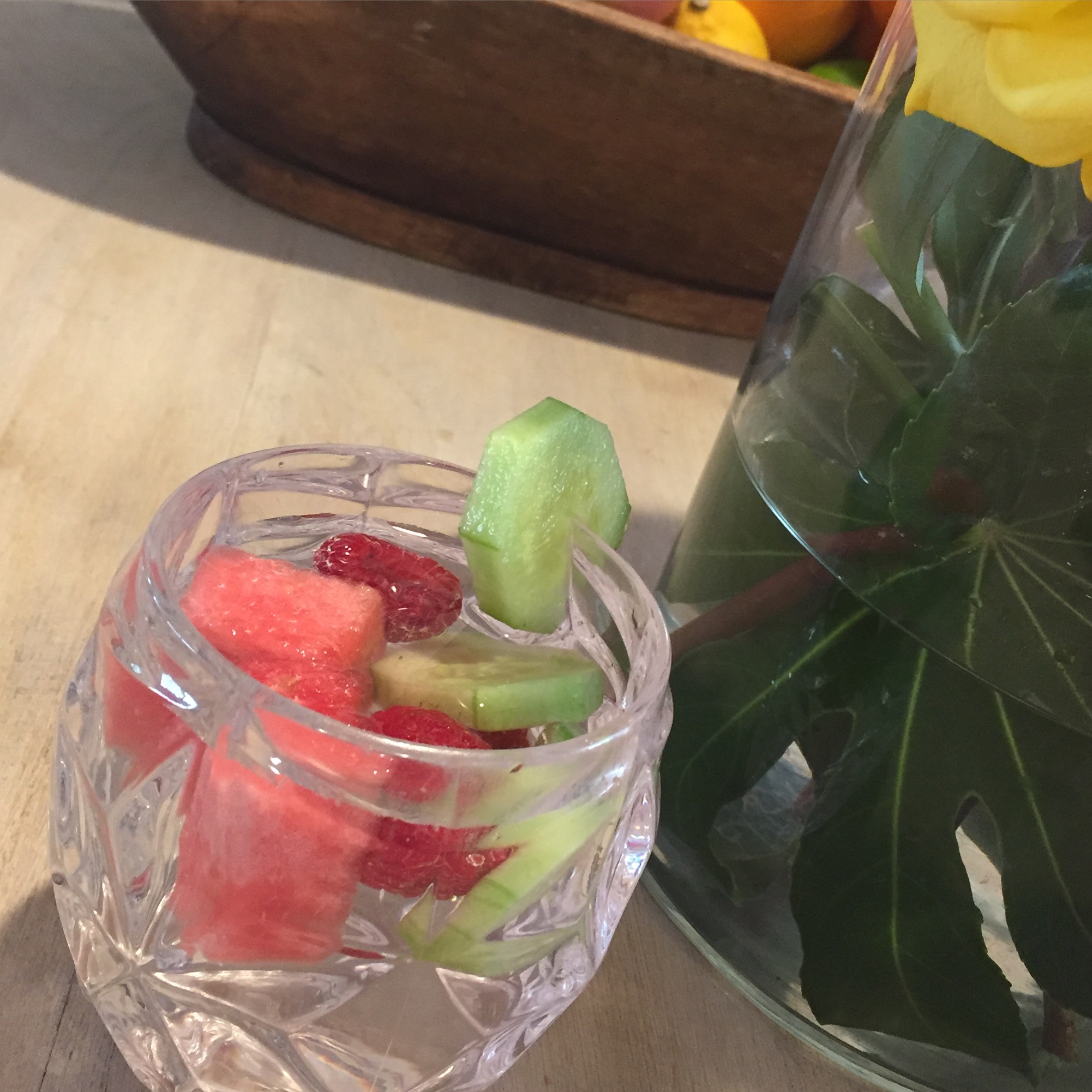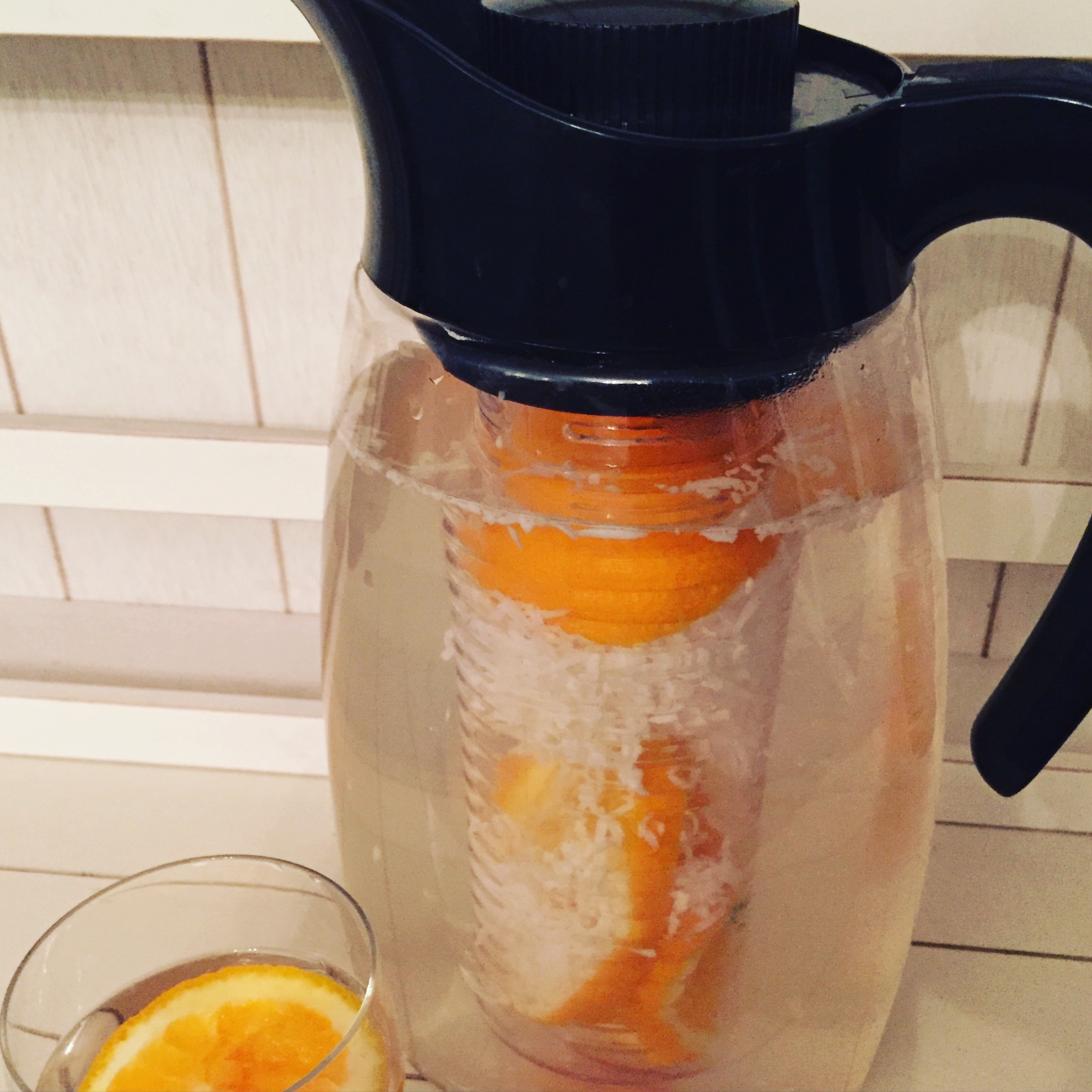 Tools
Infused Water Pitcher – Primula Iced Tea Brewer  – 100% BPA, PVC, Phthalate, and Lead Free – For Hot or Iced Tea and Other Beverages – 3.78 Liters – Red

Yes. You can just throw a bunch of fruit in a glass to make infused water. Although, using this simple tool creates a easy way to drink infused water all day. It holds the fruit together so that the taste is strong, while also incapsulating the items (like the coconut in the photo above) so that it's used as flavor, but not as pulp in the water.
I spoke on The Dr. Oz show about how to eat clean and included one of my favorite suggestions – drinking alkalized infused waters. I recently stumbled upon the Santeria Power Water Stick that not only improves the taste of tap water but also reduces the chlorine as well as adds minerals so that the pH balance of the water is more alkaline. It's an inexpensive tool and easy to use.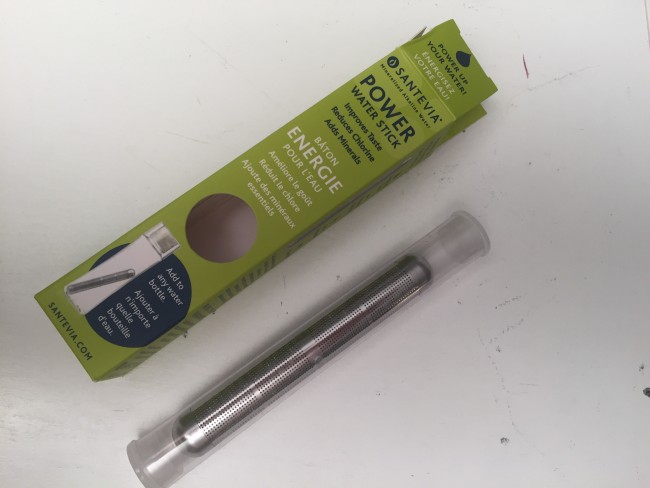 Do you infuse water? If so, what are your favorite combinations. If not, what are your favorite fruits and would you try them in water?
Here are some of my other favorite infused water tools:


If you like this post and want other clean living tips, please share and follow me on Twitter, Facebook, Instagram, and Pinterest. 
Or let's meet in person…hire me to inspire your organization or team to embrace positivity and wellness for a successful work and personal life. Check out CarynSullivan.com for more information.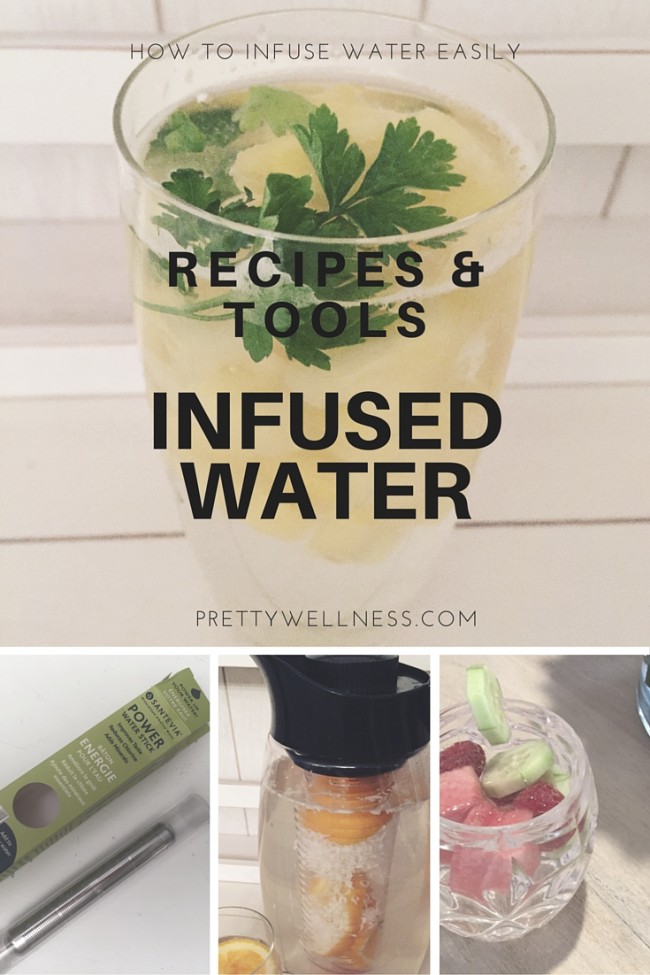 This post may contain affiliate links meaning I may receive a commission with no costs to you. I pro-actively try various products and then affiliate myself with these items that I already use and love.