I wish I could say that I'm a bargainista, but I've always valued convenience more than price. When I first lived on my own, I bragged about my "good buys" purchasing generic macaroni and cheese boxes for $0.29 each and ramen noodles by the carton at the local drugstore. However, that was nearly two decades ago when we all believed that eating non-fat was healthy. Now that I try to consume most of my meals organic and plant-based, wholesome food shopping is a priority. While I spend much of my living clean adventure time in Whole Foods or health food markets, I enjoy spending time visiting other places to purchase food. For the busy individual who is looking for more wholesome and healthy choices, check out these places to shop if you want to eat clean.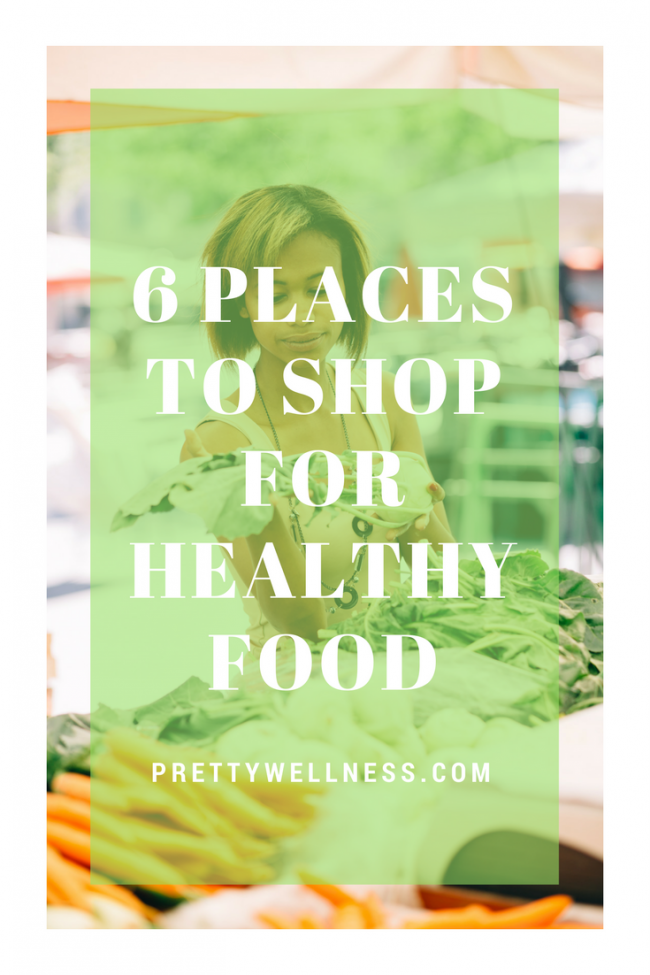 Six Places to Shop for Healthy Food
Local Farmer's Markets
Why didn't I realize the benefits of local farmer's markets earlier in life? They are fun, fast and cheap. Typically, I can buy six-to-eight small bags of produce, which cost me less than $30. This is the biggest bargain yet. Check the Department of Agriculture in your local state for more information on the dates and locations for the closest markets in your area.
As I speak nationally to corporate audiences about managing wellness while living a professional life, I've come across a number or companies like Best Buy Headquarters and Pepsico that offer Farmer's Markets right on their premises. If you are interested in inquiring more about the possibilities for your work place, talk to an employee resources group, an HR representative or contact me to help you navigate the path.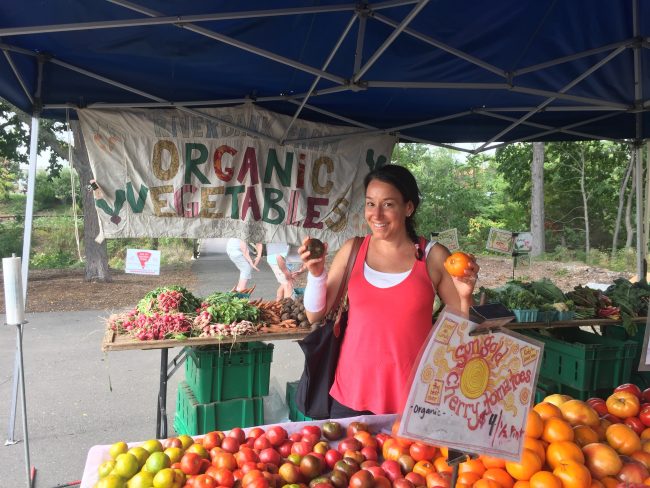 Farm Share Programs
For a minimal membership fee, local farms offer weekly baskets of fresh produce to pick-up. The benefits include lower priced fruits and vegetables, oftentimes the items are fresher than grocery store produce because it's handpicked hours prior to pickup. Some farms will deliver to your neighborhoods, others request you pick up at their location. LocalHarvest.org is a fabulous resource to learn more about community supported agriculture (CSAs.)I also have had mini-CSAs sent to me, where organic produce was delivered to my door with Misfits Market.
Traditional Grocery Stores
More and more traditional grocery stores carry organic lines. In Connecticut, Stop & Shop carries produce, cheese, meats, dairy and packaged goods under the Nature's Promise brand. While not all stores have their own organic lines, many places have increased the number or items with the organic sticker or non-GMO butterfly logo. If you're looking for deals, though, I find that traditional grocery stores aren't necessarily the cheapest. While their organic selection isn't as great as Whole Foods or traditional grocers, Trader Joe's has significantly increased their organic products offered at much lower prices than other stores.
Healthy Markets
I've said it once and I will say it again, I love Whole Foods. But then again, I take it for what it's worth: a wholesome food market. I don't assume that every product in stock is worthy to buy. I still read labels. But they make it a lot easier there. The non-GMO (non-genetically modified) brands are highly visible. The organic and local produce is well-marked. And the personnel is largely well-informed and helpful, making my shopping experience easy. If you aren't a big Whole Foods fan and don't want to support the chain store, there are plenty of mom-and-pop healthy food markets that still thrive. While their prices may be a bit higher, they tend to employ very knowledgeable and passionate staff to answer the most specific wellness questions.
Wholesale Clubs
If you aren't a card carrying Costco (or BJ's) member and care about eating healthy, now you have another reason to jump in line and get one. In 2016, Costco sold more than $4 billion in organic sales exceeding Whole Foods by more than $500 million dollars. Knowing that consumers are more savvy in their food purchasing and were demanding cheaper options, Costco and many other wholesale retailers have increased their certified organic products significantly. My last visit, I purchased GT's Kombucha for about $1.99 each. This product typically averages a $3.99 price tag at most grocery stores. I also walked away with the equivalent of two grocery bags of produce including organic strawberries, organic apples, organic kale/green salad and organic milk.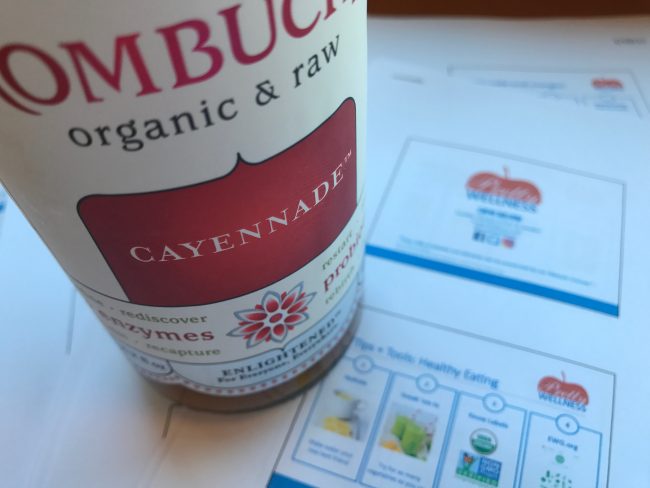 Other Delivery Services
There are so many options today for convenient clean and reasonably priced food. If you don't have time for a farmer's market visit or can't commit to a CSA, companies like Field Goods deliver produce baskets straight to your office building or as I mentioned above Misfits Market delivers them to your door.
In addition to grocery store delivery services for ther non-perishable items, a subscription to Thrive Market provides lower prices to all premium non-GMO and organic brands. Think Whole Foods specialty items at Costco prices…and you don't even have to buy them in bulk.
And lastly, if you're craving divine wholesome meals and have additional money to spend, meal-prep delivery services may be a viable option. Companies like Hello Fresh and GreenChef provide all the wholesome ingredients with easily digestible recipes. I've found that these services provide eclectic and tasty meals, yet often it's not just a few simple steps. My favorite, though is Daily Harvest. They deliver fresh frozen foods made with wholesome, plant-based ingredients including harvest bowls, breakfasts bowls, smoothies, lattes and even vegan ice cream. Use PRETTYWELLNESS code at checkout for $25 off your first offer.
Do you tend to shop for more for convenience or price? Where are your favorite places to grocery shop? 
If you like this post and want other clean living tips, please share and follow me on Twitter, Facebook, Instagram, Pinterest and YouTube. 
Or let's meet in person…hire me to inspire your organization or team to embrace positivity and wellness for a successful work and personal life. Check out CarynSullivan.com for more information.
For your next grocery trip
This post may contain affiliate links through the Amazon Associates program, meaning I may receive a commission with no cost to you.