One of the challenges of eating clean is finding snacks on the run. In a perfect world, I would prepare food on the weekends or spend a few hours a day to cook fresh meals. But, I live in the real world. Regardless of how busy I am (or not), I don't enjoy hours working in the kitchen for dinners let alone snacks. When I'm in a bind, I can find a Larabar in the grocery or gas station convenient stores. These bars are raw and have few ingredients. The only problem for me is that they are made of nuts. So, if I'm with my son, who has a severe nut allergy, these are a no-no. So, I challenged myself to figure out how to make my own nut-free version.
My criteria for a good recipe is that it needs to be simple with very few steps and clean ingredients. I often check a few food blogs and then mix and match ingredients. Below is my latest concoction. If you like the Larabar (and coconut*), this recipe is amazing. It's super-sweet, so I felt like I was eating dessert, just without the guilt.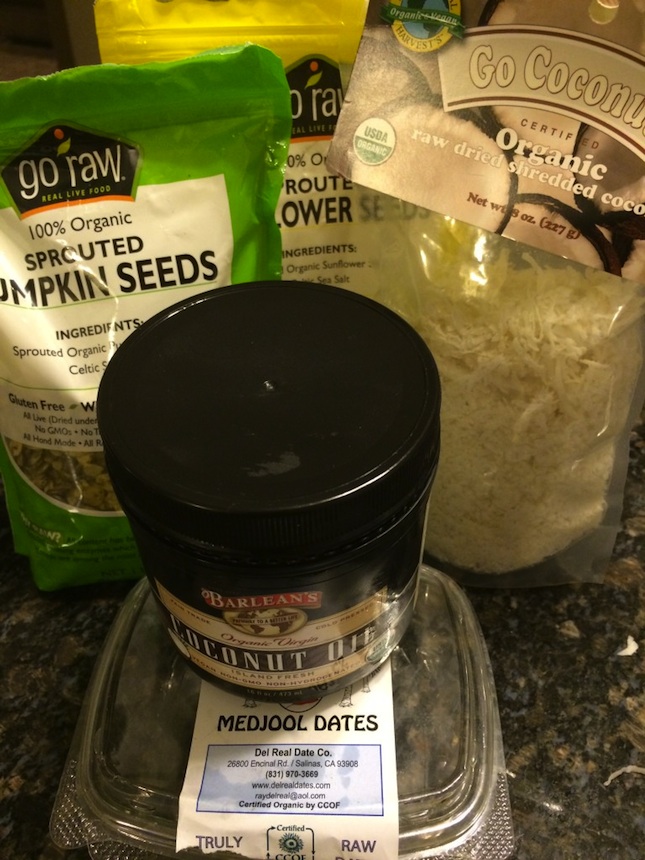 Easy Recipe: No-Nut Larabars
This recipe is a delicious sweet treat made with only a few wholesome ingredients.
Ingredients
7 medjool dates
¼ cup raw sunflower seeds
¼ cup raw pumpkin seeds
¾ cup shredded coconut
2 tablespoons water
1½ tablespoons coconut oil melted
Instructions
Blend the sunflower seeds, pumpkin seeds and coconut in a Vitamix (or food processor) until fine
Add in dates, oil and water and pulse until it is doughy
Line a pan with parchment paper
Press down on the dough so that it is packed well.
Place in refrigerator to set - at least two hours.
Slice and eat.
Notes
Allergy Alert: While the FDA regards coconut as a tree nut, technically it is not a botanical nut. Most people allergic to nuts can eat coconut safely. However, please check with your physician if you have nut allergies.
For daily tips and inspirational ideas on healthy living, clean-eating and a non-toxic lifestyle, please follow us on Twitter, Instagram and Facebook.
Some snack bin favorites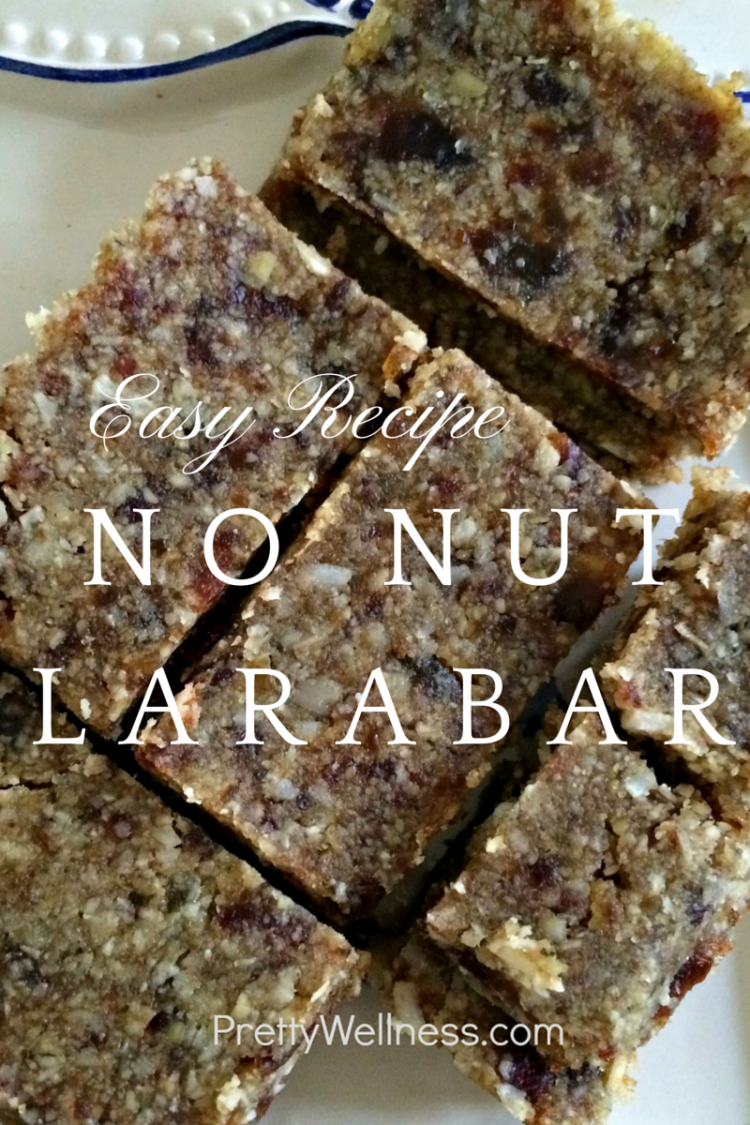 This post may contain affiliate links meaning I may receive a commission with no costs to you. I pro-actively try various products and then affiliate myself with these items that I already use and love.