Channeling our inner Food Network host skills, in this Pretty Wellness Health Minute, we demonstrate how easy and quick it is to make a healthy, hot chocolate. No more cocoa packets filled with artificial ingredients, just use three for a delicious, sweet treat.
Whether you love hot chocolate or prefer feeling refreshed after a big glass of chocolate milk, this recipe will satisfy your needs. In just a few steps, this quick recipe can be made both ways. Watch us for two minutes and see.
Tools You Can Use to Help Make Yours
Do you prefer hot chocolate or chocolate milk?
For daily tips and inspirational ideas on healthy living, clean eating and a non-toxic lifestyle, please follow us on Twitter, Instagram and Facebook.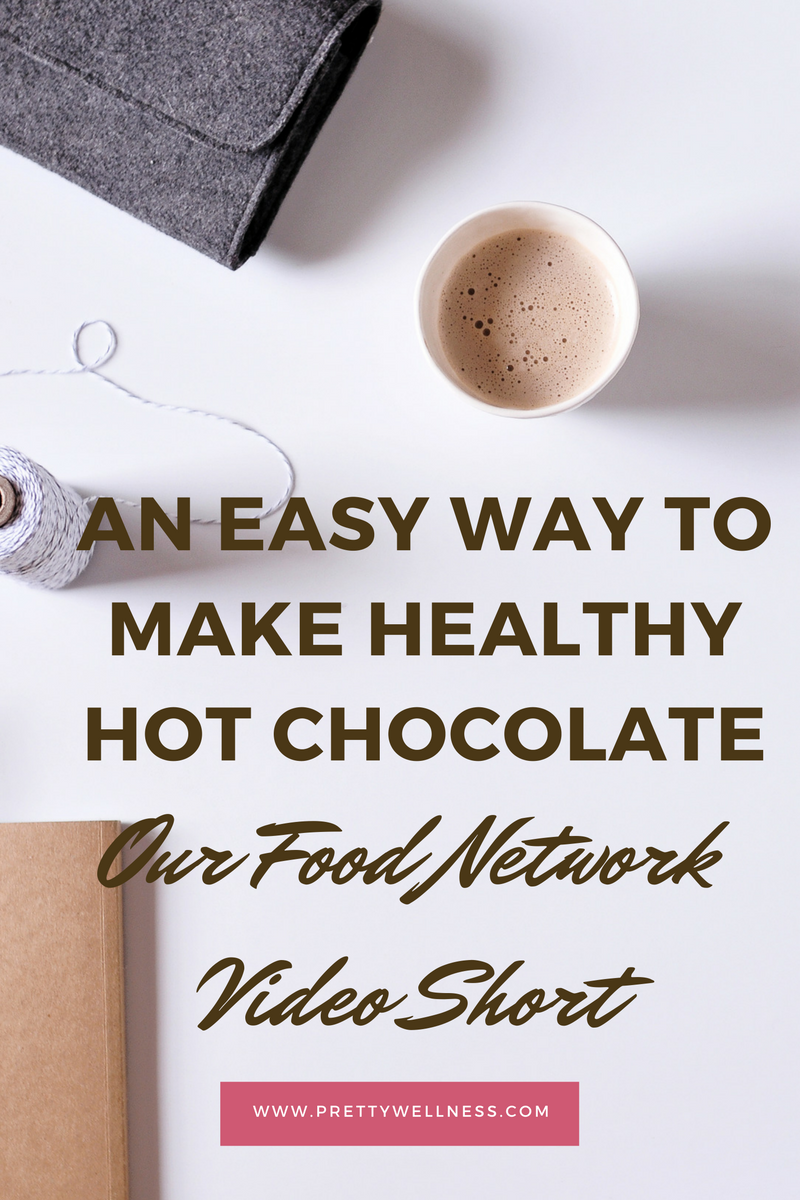 This post may contain affiliate links meaning I may receive a commission with no costs to you. I pro-actively try various products and then affiliate myself with these items that I already use and love.