I don't enjoy cooking. Following recipes takes too many steps and bores me. When I do prepare meals, I often experiment with ingredients and use only a few. Sometimes they work, other times they don't. My goal is to satisfy my child with hidden nutritious ingredients. In addition, the preparation must around 5-minutes. When it comes to snacks, I try to serve clean and healthy ones. While I don't love to cook, my mother still enjoys her kitchen. My childhood memories include the sweet scent of blueberry and zucchini muffins baking in her oven. To make her proud, below is a quick recipe for healthy banana blueberry muffins that even my husband ate.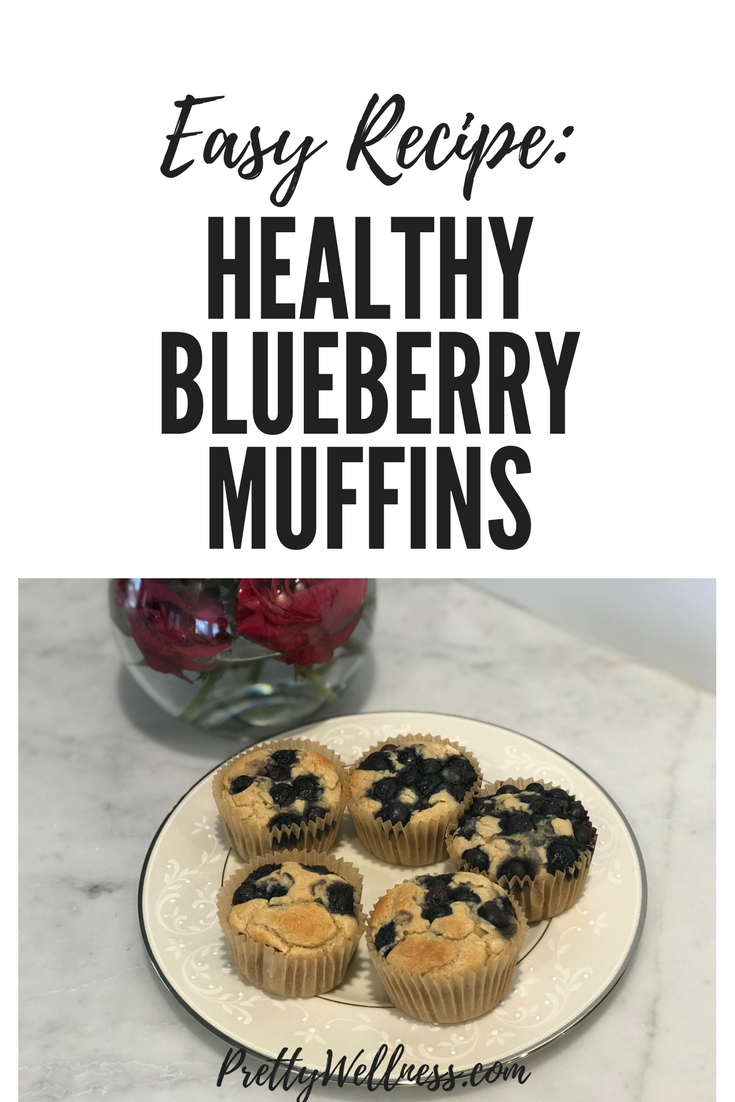 Easy Recipe: Healthy Banana Muffins
This easy to make healthy banana muffin recipe takes only a few steps and a handful of ingredients.
Ingredients
4 bananas
1 cup cauliflower purée
1.5 cups milk
2 cups whole wheat pastry flour
1 tablespoon baking soda
1 cup blueberries or use chocolate chips instead (about ¼ of them to keep it healthy)
Instructions
Make cauliflower puree - defrost frozen cauliflower and blend or add water/veggie broth to cover cauliflower in blender, then blend
Add all ingredients in blender and puree until doughy (if too watery add more flour)
Use non-stick spray to coat muffin tins or paper tins
Pour batter into muffin tins
Add blueberries on top of muffin (or for more fruit add to the bottom before pouring) OR
Add two chocolate chips per muffin instead of blueberries
Cook 21 minutes on 350 degrees
Let cool for five minutes
We'd love to hear from you. What's your favorite easy recipe?
For daily tips and inspiration about healthy living, clean eating and a non-toxic lifestyle, please follow us on Twitter, Instagram, Facebook and Pinterest.
Helpful Baking Tools
Looking for a speaker to inspire your organization or business team? Hire me to present or facilitate a seminar on resiliency, positivity and wellness in the workplace. Check out my business website and demo reel at CarynSullivan.com. I can be reached at [email protected].
This post may contain affiliate links meaning I may receive a commission with no costs to you. I pro-actively try various products and then affiliate myself with these items that I already use and love.