We all have the power of choice. As hard as it might be at times, we can choose to wake up in the morning and be in a good mood. Despite bad weather, a burnt breakfast or any other seemingly annoying thing, we can choose to not let it bring down our day.
I thought I knew how to choose joy. After all, I did it in the hardest moments of my life. Throughout my first and second diagnosis with breast cancer, I smiled and handled myself with grace. I found a way to focus on fun despite the hardship. And I learned it from a wonder woman of positive spirit, Mary Ann. On one of my toughest days, just hours after being diagnosed as a 31-year old breast cancer patient, Mary Ann came to me. A kind-hearted and super-souled woman, she guided me through those first six months, helping me understand the intense physical and emotional toll of cancer. She assured me that even as a newlywed cancer patient, I could be happy. I listened. And I was.
I created virtual dance parties and received loving personal videos from my best friends around the county in an effort to push aside the fear and pass time before receiving my scan results.
I laughed hysterically as my husband cut my thinning hair. (Who would have ever imagined a big "C" would be shaved on the side of my head?)
I just wanted to smile, so found ways to incorporate love and laughter in my life, even when I was having a hard time.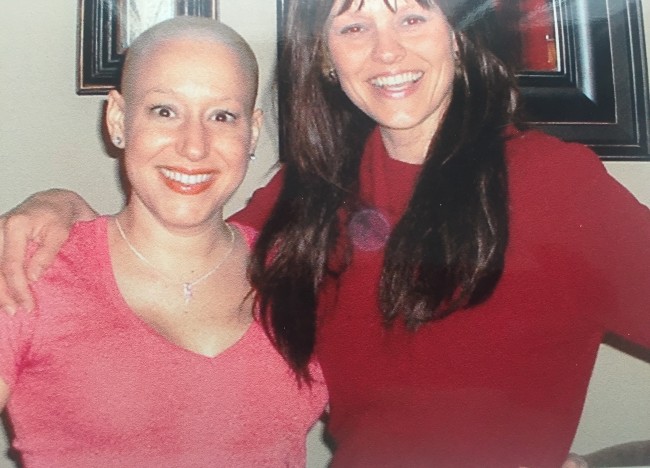 Though somehow, when the fear subsided, I no longer needed "fun" or joy as my defense mechanism. As time progressed, I forgot how to really live in the day-to-day. I just got busy.
I'm not alone. Most of western civilization seems to be "busy," right? We're all a bit harried, scheduling our work, personal and kids' routines into a jam-packed day.
Though Mary Ann's advice helped me have fun in the throws of cancer, I seemed to let go of the rest of her lesson, to choose joy not just in hard times, but in the everyday moments, too. I was reminded of this a few weeks ago with dynamic show tunes blasting in the background. The music came over me, tears running down my face and my body shaken, because I knew this finale touched my heart and I really heard the message this time.
It wasn't at a broadway show or even a cabaret sing-a-long; it was at a funeral. After thriving with cancer for more than a decade, Mary Ann passed away, leaving a legacy focused on personal joy, health advocacy and breast health education programs. Her funeral was a true celebration of life, from a heartfelt personal homily to a broadway rendition of "Les Miserables" after the mass. Her family continued to radiate her positivity and shared stories of how she embraced life focusing on every moment. It was her choice and she chose joy…during the hard times, big celebrations and even the day-to-day.
Just be positive in the moment. I know it's easier said than done, but imagine how great it would be to focus more on laughter and love in our daily lives like she did?
How would we feel? Likely loved.
What would we do? We would laugh, smile, feel really warm and fuzzy inside.
What if we just tried a little harder to focus on the positive? It can't hurt, right?
Even when we are busy or going through the motions, can't we just find something silly or heartfelt to focus on to bring us to a few minutes of peace?
Life isn't always easy. I know that. But I also know that we can all choose our attitudes and I choose joy. Thank you, Mary Ann, for the love and laughter all these years and reminding me most recently to choose joy in every moment of life.
If you want to learn more about my cancer mentor, big super sister and angel, Mary Ann Wasil, and how she embraced life, check out her memoir, A Diary of Healing
, or the charity that she found, The Get in Touch Foundation.
What tasks in life do you just get through? How can you tweak your routine to enjoy them and choose joy?
Here are some of my favorite inspirational books on happiness and joy.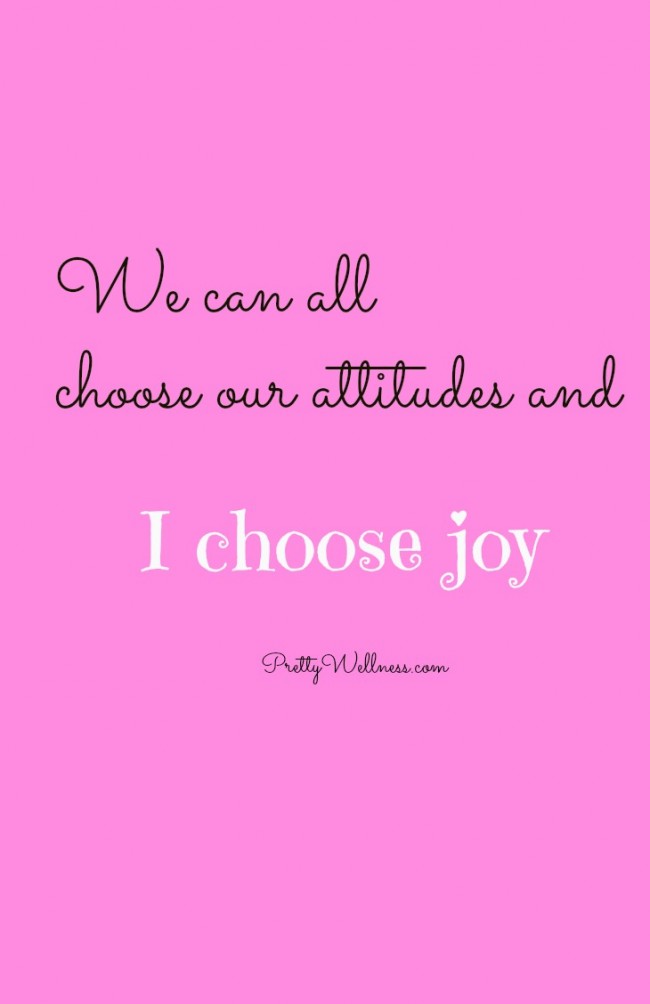 This post may contain affiliate links meaning I may receive a commission with no costs to you. I pro-actively try various products and then affiliate myself with these items that I already use and love.