I'm a juice junkie and obsessed with green smoothies, but I wasn't always this way. As a former work-aholic, I spent years consuming energy drinks, cups of caffeine and carb-loaded meals. I thought these would bring me energy. I was right, just the wrong kind. You can feel a BIG difference between an immediate energy spike from a sugar-laden coffee vs. the mind-clearing, sustainable energy that wholesome foods provide. One of the BEST choices I made when I changed my lifestyle was to eat and drink more plants. And when I speak or write about taking small steps toward better health, my recommendation for everyone is to add more fruits and vegetables to their diet, which is easy when you start incorporating homemade juices and smoothies.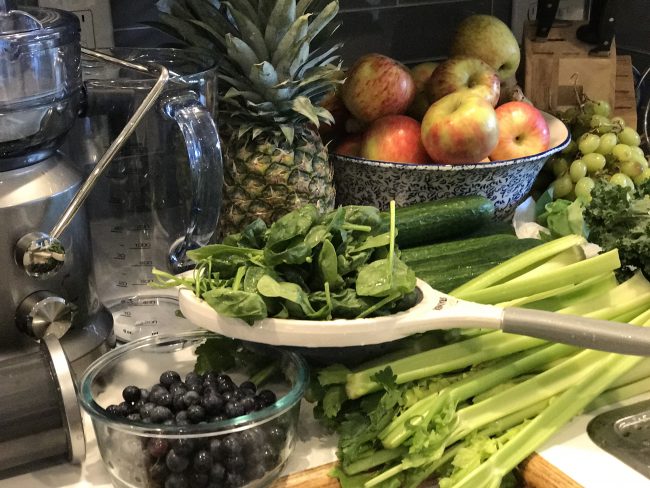 When I started eating clean and consuming homemade juices and smoothies daily, my energy level skyrocketed. I was fueled for the whole day, not just a few hours after I slammed a coffee. When I'm in a rush and want a satisfying breakfast on the go, filled with nutrients and fiber, a green smoothie does the trick. If I have a little more time, a homemade fruit/veggie juice combo cleanses my system and gets me going for an activity-filled day.
If you want to start juicing or adding smoothies to your life, keep it simple. Visit a juice bar and find a combination that you like. Then have some fun and create your own. It's cheaper in the long run to buy a real juicer and ingredients. Mine is the Breville JE98XL Juice Fountain Plus 850-Watt Juice Extractor
. Plus the convenience of making them at home saves time, too. Below are some of my junior juices – sweet, easy to make and kid-approved. Also, check out my two favorite smoothies – green and chocolate.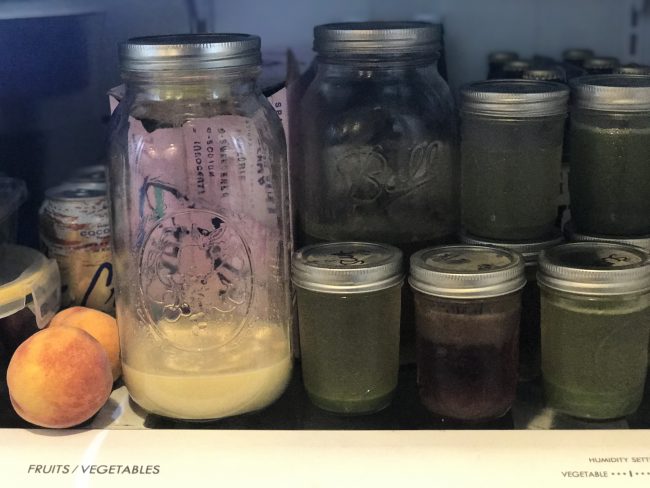 Pineapple Green Juice – a tropical, sweet juice packed with spinach

Pineapple Green Juice
This Green Pineapple juice is sweet as candy, yet filled with hearty green anti-oxidants.
Ingredients
6 handfuls (cups) of spinach
1 cucumber
3 celery stalks
1 pineapple
Instructions
Depending on your juicer - wash and cut into pieces enough to fit in the juicing/feed chute
Juice all the ingredients together (use a juicer machine - mine is a Breville)
Serve right away
Or chill, shake and serve
Notes
For a sweeter juice, add more pineapple.

Juice lasts in a air-tight container/mason jar about two days.
Purple BG Juice – Superfood Blueberry
Purple BG Juice
This purple juice is sweet and full of some super-food fruits.
Ingredients
2 cucumbers
4 cups blueberries
3 cups red grapes
1-2 limes
Instructions
Wash all ingredients and peel the lime
Juice all the ingredients together - (use a juicer machine - mine is a Breville)
Serve immediately or chill, shake and serve
Notes
If you want to add more greens, I would suggest adding 3 cups of romaine lettuce. This juice will have a higher sugar content, so adding romaine lettuce will bring it down a little.
Ginger shots –
This is not a kid-favorite, but many adults love this strong, non-alcoholic juice shot. Ginger is used to fight inflammation, nausea, and deliver extra energy.
Juice shots
can be a quick and cost-effective way to get additional  nutrients.
Ginger Shot
A savory ginger juice shot.
Ingredients
½ lemon
2 thumbs of ginger root (each thumb is about 2 inches of ginger)
Instructions
Peel lemons
Juice ginger, then lemon (use a juicer machine - mine is a Breville)
Pour in small/shot glass
*Optional add a pinch of cayenne pepper or 1 tsp agave nectar*
Notes
This recipe is to make 1 - 2oz ginger shot. I typically buy a few handfuls of ginger root and juice, then will juice a few lemons to lighten the taste. I will drink this as a stand-alone juice shot or put a few splashes warm water and drink as tea.
For daily tips and inspirational ideas on healthy living, clean eating and a non-toxic lifestyle, please follow us on
Pinterest
, 
Twitter
,
Instagram
and
Facebook
 and check out our
healthy living resources page
.
Or let's meet in person…hire me to inspire your organization or team to embrace positivity and wellness for a successful personal and professional life. Check out CarynSullivan.com for more information.
Favorite Juicing Tools

What are your favorite fruits and vegetables? Would you juice them together?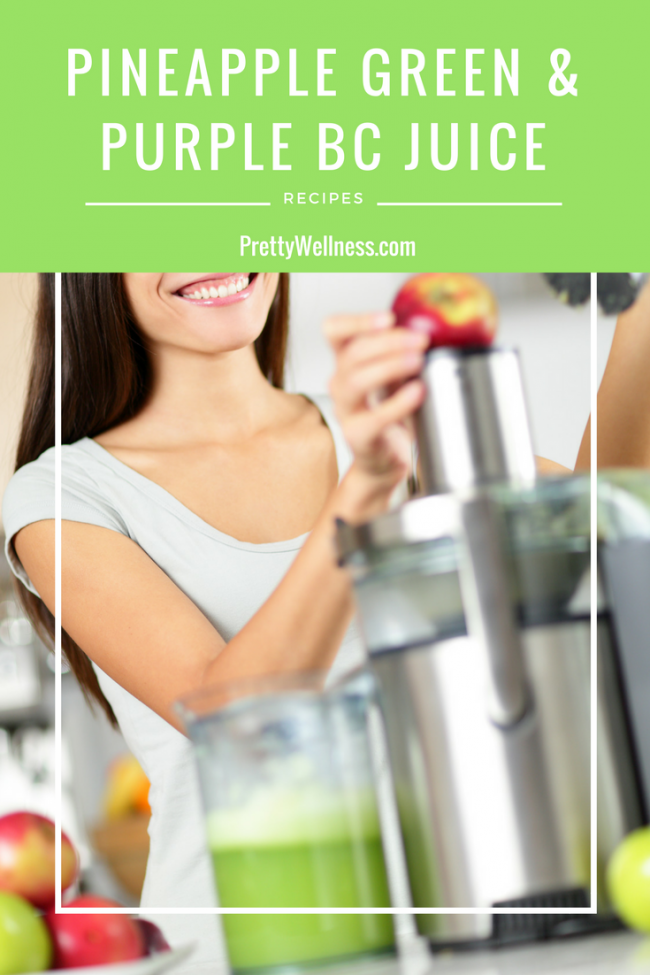 This post may contain affiliate links meaning I may receive a commission with no costs to you. I pro-actively try various products and then affiliate myself with these items that I already use and love.