How often do you clean your home or clean-up your products? Have you ever considered a home detox? This week's episode on "Happiness through Hardship" – The Podcast, holistic health expert and author Serena Smith-Williams shares how to detox your home one step-at-a-time. Whether you're looking to spring clean, toss your toxic products or create healthier habits, she's the healthy living expert you need.
Apple Podcasts: https://apple.co/2zidDGw
Spotify: https://spoti.fi/3imO7An
Stitcher: https://bit.ly/2WOsaTl
Google Podcasts: http://bit.ly/35cuG9O
Serena is a fitness expert, massage therapist and holistic health practitioner specializing in inspiring people to live a healthy life. She's created a community, Simple Holistic Girl, providing resources and information toward holistic health and non-toxic living. On this episode we talk detox practices, toss-the-toxins challenge and our favorite clean and green products. She and I even laugh about our love for Dr. Bronner's, easy-to-install water filters and healthy living apps.
Serena and I met virtually through wellness circles years ago. Both Pretty Wellness and Simple Holistic Girl share similarities in that we want to inspire people to look at wellness holistically – not just one area – but many. Serena is filled with motivational information and I'm thrilled that she is here today to share her knowledge.
In celebration of spring coming soon and releasing more than 40-episodes, Pretty Wellness has partnered with Aquasana to giveaway one Claryum Direct Connect water filter. Hydration is vital to live a healthy life. Serena and I discuss the importance of this and how to get clean filtered water. Aquasana's Claryum Direct Connect instantly removes up to 99% of 77 contaminants. Although it's a high-performance water filter, it's designed for easy installation – no plumbers required. See link below for give-away running 3/17-3/22, 2021. Thank you to all the listeners – those who started from the beginning as well as those who found us today. I am truly grateful!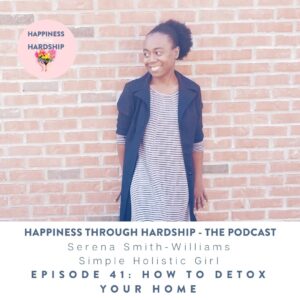 Show Notes – Ep. 41 – How to Detox Your Home
Simple Holistic Girl: https://www.simpleholisticgirl.com
Toss the Toxins Challenge: https://www.simpleholisticgirl.com/5-day-toss-the-toxins-challenge-day-5/
Helpful holistic guides: Healthy Checklists, Smoothie Cookbook, Essential Oils 1010: https://www.simpleholisticgirl.com/shop/
Claryum Direct Connect Water Filter: https://amzn.to/2Qdsni4
Think Dirty app: https://www.thinkdirtyapp.com/
Environmental Working Group / Healthy Living app: https://www.ewg.org/apps/
NASA Clear Air Study(info on plants:) https://www.healthline.com/health/air-purifying-plants 
The Grateful Game: https://prettywellness.com/igtv
Connect with Serena Smith-Williams – How to Detox Your Home
Facebook: https://www.facebook.com/simpleholisticgirl
Twitter: https://twitter.com/TheSHGBlog
Instagram: https://www.instagram.com/simpleholisticgirl/
Connect with US
Happiness through Hardship – The Book and Journal: BUY HERE or donate a book to a cancer center: DONATE HERE
For easily accessible cancer information – HERE
For daily wellness tips go to @PrettyWellness on Instagram
For more information on Pretty Wellness and Caryn Sullivan – CarynSullivan.com
Follow @PrettyWellness on social media on Instagram, Facebook and Twitter.
Some of Our Favorite Non-toxic Products
Celebrate Spring and 40+ Episodes with Us
Enter to win an Aquasana Claryum Direct Connect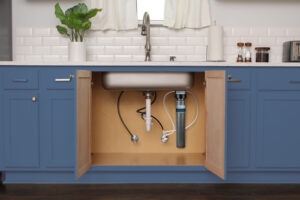 This post may contain affiliate links meaning I may receive a commission with no costs to you. I pro-actively try various products and then affiliate myself with these items that I already use and love.