When we started the podcast production, taping many episodes, it was before COVID-19 became a global pandemic. Within weeks, even days, the world changed immensely and I wanted to connect with someone who understood the hardship dealing with the virus. Even now as many people are phasing back into socialization, this virus is still a threat and top of mind especially for those touched by a compromised immunity…like myself and today's guest, Rachel Rosenthal, founder of the professional organizing agency, Rachel and Company. Rachel is an authority focused on home and office organization that's simple and practical. She left a powerful desk job to follow her passion and now 2500 clients later, has made it into a booming business. In addition to being a successful entrepreneur recognized worldwide, she's also a mom of identical tween daughters, living a life with Hashimoto's disease and now a survivor of COVID-19. 
Rachel spoke with me just weeks into her recovery from COVID-19. She shares with us how she got through, demonstrates some exercises for COVID-19 chest congestion taught to her by CNN's Chris Cuomo and how her passion for organizing helped her find a little peace during her journey. We also laugh about meal planning, lipstick and touch upon a few tips along the way.
Podcast Episode 5: Rachel Rosenthal – COVID-19 & Autoimmune Disease – A Story of Recovery
Please enjoy and if you like – take a minute to rate, review and subscribe. You leaving a review helps us with our podcast ranking. The higher we are ranked, the more people can discover our show. Tune in every Wednesday for new episodes.
Check out the episode on:
ITunes: https://apple.co/2NszZbI
Spotify: https://spoti.fi/2VdgsAq
Stitcher: https://bit.ly/3fSaaht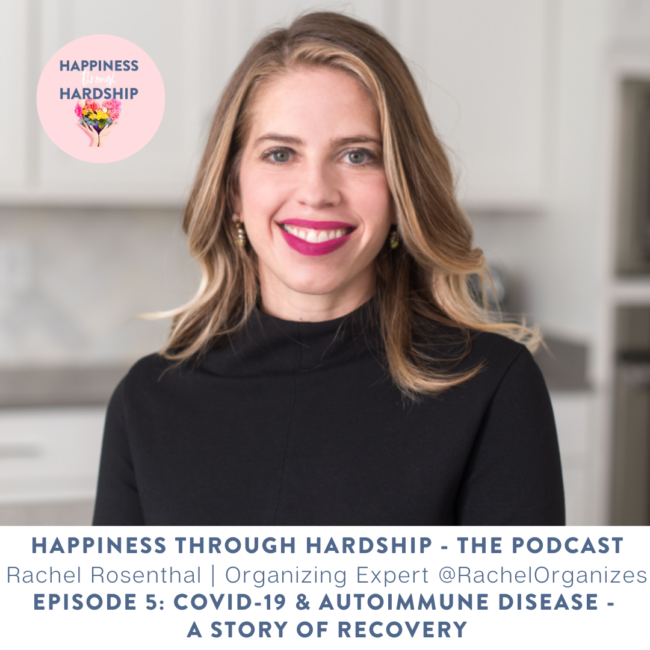 Show notes links:
Rachel and Company: https://www.rachelrosenthal.co/
R&Co Life Designed Products – notepads: https://www.rachelrosenthal.co/shop-life-designed-products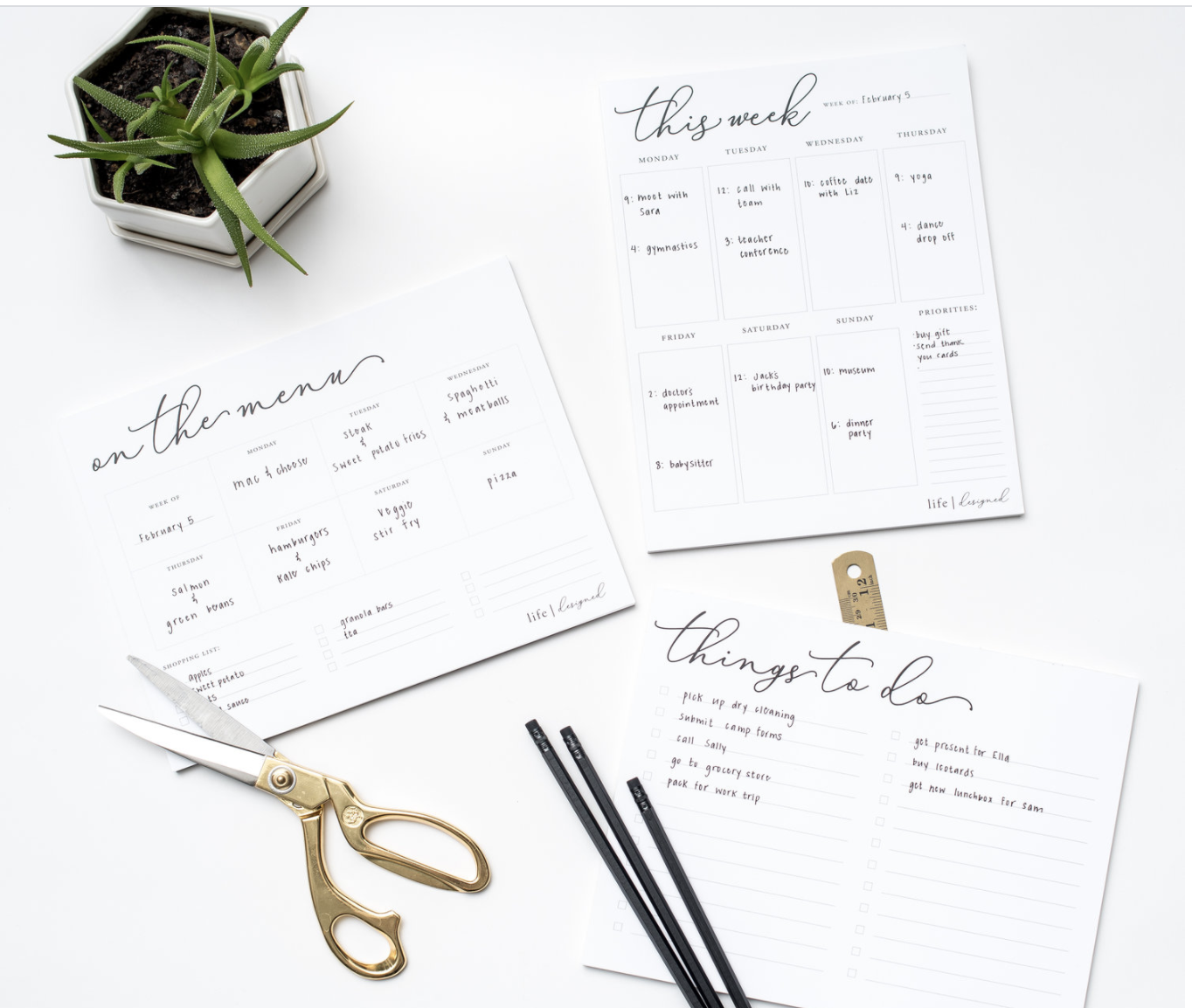 Rachel's COVID-19 experience – FAQ – HERE
Grateful Game tip and tool: Daily Harvest – Use PRETTYWELLNESS code at checkout for $25 off https://www.daily-harvest.com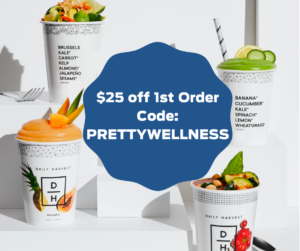 Free Healthy Kitchen/Pantry Checklists – HERE
You can follow Rachel on social media at @RachelOrganizes: 
Instagram – with Live Interviews Weekly: https://www.instagram.com/rachelorganizes/
Facebook: https://www.facebook.com/rachelorganizes
Pinterest: https://www.pinterest.com/rachelorganizes/ 
YouTube: https://www.youtube.com/channel/UCzGFtVJMK2k5S4dhfHx-Ltg
Connect with us at: 
For more information on the podcast episodes – HERE
For easily accessible cancer information – HERE
For daily wellness tips go to @PrettyWellness on Instagram
For more information on Pretty Wellness and Caryn Sullivan – CarynSullivan.com
Follow @PrettyWellness on social media on Instagram, Facebook and Twitter
Happiness through Hardship – The Book: BUY HERE or donate a book to a cancer center: DONATE HERE