Do you know someone with a food intolerance or that has life altering allergies? Jamie Heydenrych is this week's guest on "Happiness through Hardship" – The Podcast, a math teacher by day, entrepreneur by night and mom of a food allergy child all the time. She shares her family's story – the challenges dealing with food allergies as well as the opportunities to help people live with them.
Apple Podcasts: https://apple.co/2zidDGw
Spotify: https://spoti.fi/3imO7An
Stitcher: https://bit.ly/2WOsaTl
Google Podcasts: http://bit.ly/35cuG9O
Known as the woman behind, "Healthy Kinda Life", Jamie chronicles her family's journey toward healthier living. As a food allergy ambassador and clean living advocate she wants to make life easier for other families. This is near and dear to my heart, as my son was diagnosed with food allergies after his first birthday, so I understand the magnitude of what it's like navigating food allergies not just in your own home, but out in the real world. As a wellness expert Jamie also shares clean living tips including her favorite skincare products, clean crafted wines as well as allergy friendly foods.
I'm excited to share with you this episode about food allergies – also please check out some of our other interviews focused on healthy living including episode 6 with former Dancing with the Stars host and Author of "Your Healthiest Healthy" Samantha Harris, episode 31 with Co-authors of "Anticancer Living" Dr. Lorenzo Cohen and Alison Jeffries or episode 20 with sleep expert, Ingrid Prueher. I guarantee you will get something out of these…and when you do, please rate, review and subscribe. You leaving a review helps us with our podcast ranking. The higher we are ranked, the more people can discover our show and the more inspirational content we can bring to you and others.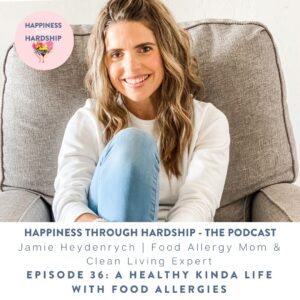 Show Notes  – A Healthy Kinda Life with Food Allergies
SoCal Food Institute: https://www.socalfoodallergy.org/
Food Allergy Research and Education: https://www.foodallergy.org/
OIT: Oral Immunotherapy: https://www.foodallergy.org/resources/oral-immunotherapy-oit-teen-qa
Snack Safe Guides: https://snacksafely.com/safe-snack-guide/
Food Allergy Facebook groups that I'm In:
https://www.facebook.com/groups/nonutsmomsofsimsbury
https://www.facebook.com/groups/OIT101/about
Connect with Jamie Heydenrych – A Healthy Kinda Life with Food Allergies
Healthy Kinda Life Facebook Group: https://m.facebook.com/healthykindalife/
Healthy Kinda Life Instagram: https://www.instagram.com/healthykindalife/
Scout and Cellar – clean crafted wine – https://scoutandcellar.com/?u=jamieheydenrych
Beautycounter: https://www.beautycounter.com/jamieheydenrych
Young Living Essential Oils: https://www.youngliving.com/apps/enrollment/step/1
Check out some of our favorite allergy friendly products – HERE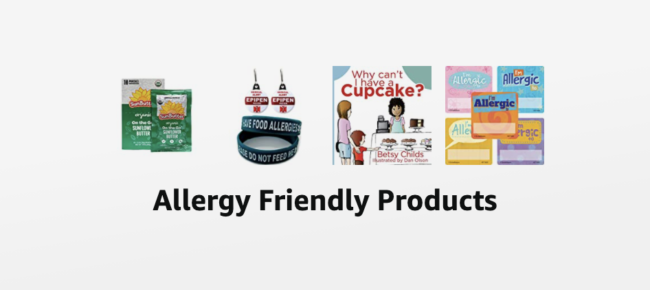 Connect with US
Happiness through Hardship – The Book and Journal: BUY HERE or donate a book to a cancer center: DONATE HERE
For easily accessible cancer information – HERE
For daily wellness tips go to @PrettyWellness on Instagram
For more information on Pretty Wellness and Caryn Sullivan – CarynSullivan.com
Follow @PrettyWellness on social media on Instagram, Facebook and Twitter.
This post may contain affiliate links meaning I may receive a commission with no costs to you. I pro-actively try various products and then affiliate myself with these items that I already use and love.