"The current system is failing consumers," a quote today during the U.S. Senate committee meeting on Health, Education, Labor & Pensions about the cosmetics industry. Personal care products are being regulated under laws that haven't been updated since 1938, so a number of advocacy groups and political leaders are working to change this through the Personal Care Products Safety Act. It doesn't matter your socio-economic status, personal background or where you live in this country…you should care. Why? Because what you put on your body, goes into your bloodstream. Many toothpastes, shaving creams, lotions, shampoos, lipsticks, gel nail polish, hair straighteners and the list goes on…are filled with toxins. Our skin is our largest organ and we absorb all the chemicals into our bodies. Studies have shown that these toxins may include hormone disrupters that fuel cancers, agitate allergies and influence fertility. So, what can you do?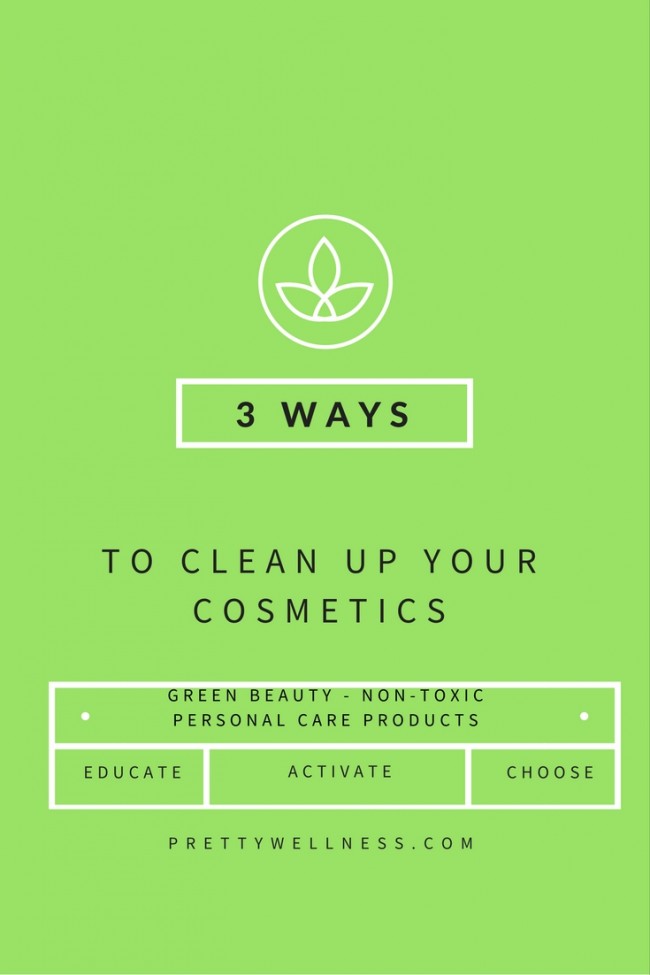 1. EDUCATE: If you want to educate yourself, there are many advocacy groups that research and build awareness around the topic of clean cosmetics and personal care. The Campaign for Safe Cosmetics provides information and resources in a digestible manner so that even a newbie to green beauty and personal care items can understand. Also, The Environmental Working Group is a highly credible non-profit, non-partisan organization with numerous resources including their Healthy Living aka Skin Deep database, where consumers can scan products to learn more about their toxicity.
2. ADVOCATE: If you want to follow what's going on in Congress with Senator Feinstein and Senator Collins' Personal Products Safety Act, check out the U.S. Senate committee on Health, Education, Labor & Pensions. If you're motivated to write your Senator, scroll down on their site to see the names of the committee members.
3. CHOOSE: If  you are inspired to update your personal care items, let us help you. When the seasons change, so do our wardrobes and cosmetics. So, celebrate fall by ridding many of your every day soaps, shampoos, toothpastes for less toxic products. For the past few years, I've been writing about my favorites. Today, I still use mostly clean and green items.
In the spirit of fall and green beauty trends and necessities, below are my favorites:
Fall Trends: The best makeup trends on the fall runways: blackout eyeliner, a healthy-natural glow look and stained red lips.
Kid products: non-toxic face paints for Halloween. Check out Eye Black Battle Paint for sports.
My all-time favorite personal care items: Dr. Bronner's peppermint for body soap, tea tree oil for face wash, LaVanilla or Pit Paste deodorant, Tom's toothpaste and EO hand washing soaps.
What's in my bag/drawer now:
Are you willing to make any small changes? If so, how?
For daily tips and inspirational ideas on healthy living, clean eating and a non-toxic lifestyle, please follow us on Twitter, Instagram and Facebook.
This post may contain affiliate links meaning I may receive a commission with no costs to you. I pro-actively try various products and then affiliate myself with these items that I already use and love.