Do you jump out of bed, brush your teeth, shower with shampoo, conditioner and then spray perfume throughout your hair? Let's assume you use several products in the morning and throughout the day. What if these items contained a few toxic chemicals? Studies have found that cosmetics ingredients such as phthalate plastics, paraben preservatives and triclosan (a pesticide) are common pollutants in the human body. Many of these chemicals are potential hormone disrupters. Just like the food we put IN our body, the products we put ON them seep toxins into the blood stream. This is why after I was diagnosed with my second round of breast cancer, that I over-hauled my personal care regimen and cover green beauty on the blog. This morning, I spoke to Teresa Dufour on CT Style and shared a few tips.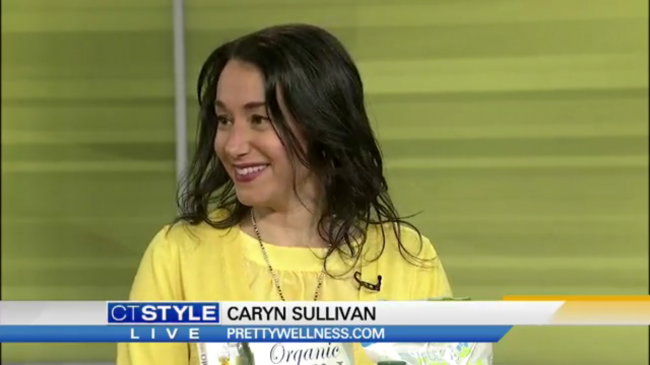 Whether you need a few new items or want to overhaul your personal care regimen, check out the video below or our non-toxic product section or healthy living resources on this site. In addition to the Environmental Working Groups Skin Deep database, my other favorite educational resources for green beauty / non-toxic products include the Campaign for Safer Cosmetics and The Human Experiment documentary.
What are your favorite personal care items? Would you consider DIY or looking for substitutes to improve your health?
If you like this post and want other clean living tips, please follow me on Twitter, Facebook, Instagram and Pinterest.