I was a huge carb eater. I steered clear of Italian restaurants for years because I was afraid I wouldn't have willpower when a huge, creamy and savory bowl of pasta was delivered to my seat. Now I love little Italian bistros because they often keep in store many fresh veggies and cook with extra virgin olive oil. In fact, one of my favorite local restaurants makes a special dish of sautéed zucchini pasta with veggies in garlic and oil for me.
Eating plant-based means I make a lot of salads, so looked into creating new meals. I heard about using a spiralizer, the Paderno World Cuisine A4982799 Tri-Blade Plastic Spiral Vegetable Slicer
, to make pasta out of zucchini, but thought it would be too cumbersome and time-consuming. Guess what? It's not. This week on our Pretty Wellness YouTube channel, I demonstrate how-to use a spiralizer and show a photo of my favorite dish. If you think it looks good, let me know in the comments below and I will write-up a recipe.
Please share with us your favorite vegetable side dishes?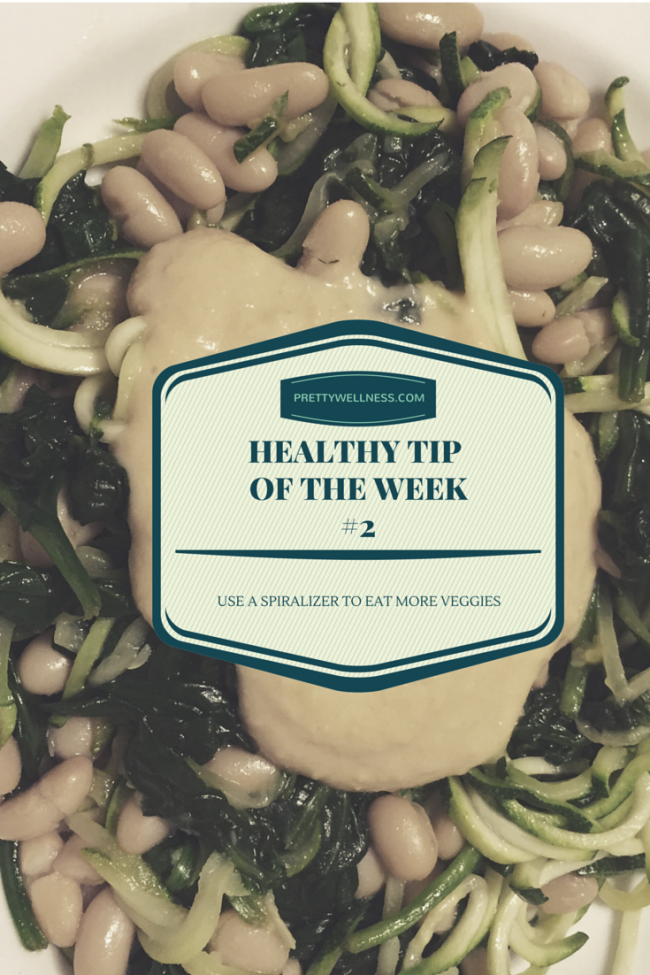 This post may contain affiliate links, meaning I may receive a commission with no cost to you.