I had a sweet tooth. Anything crunchy with chocolate didn't stand a chance in front of me. But when I changed my eating habits in fall of 2013, I removed added sugar and syrups from my diet. The medical and natural communities agree that sugar can have devastating effects on our health, so I just quit. Fast forward a few months and I was craving something sweet. So, I experimented in the kitchen and came up with no-bake chocolate oat cookies.
These cookies have no added sugar and are packed with healthy ingredients. If you like peanut/almond/nut butter/oatmeal chocolate chip cookies, these are a hearty alternative. Ingredients such as nut/seed butter, cacao and coconut oil are filled with antioxidants and fiber. If I'm looking to make them a little sweeter, I add some Orgain protein powder. I pop them in my mouth as a treat when on the go. Also, I make breakfast granola by taking three of them, chopping into smaller pieces and filling a bowl with (oat) milk.
Easy Recipe: No Bake Chocolate Oat Cookies Turn into Granola
This recipe can be used for two purposes: as cereal or as non-bake cookies. It's made with wholesome ingredients and no added sugar.
Recipe type:
Cereal or Cookies
Ingredients
¼ cup of extra virgin cold pressed coconut oil
¼ cup of milk (I use oat milk)
2 tablespoons cacao powder
¼ cup of almond butter (or sunflower seed butter for those with nut allergies)
1.5 cups of oats
*If you want to make them sweeter, add 1-scoop of Orgain vanilla or chocolate protein powder
*I sometimes add ¼ cup of coconut flakes for my stash or ¼ cup of craisins or chocolate chips for my son's cookies
Instructions
Add first four ingredients in saucepan and heat for a few minutes
Once liquid consistency, add oats and stir
Spoon drop onto wax paper
Cool and enjoy cookies
For granola - take three cookies, break into small nuggets and pour in a bowl with milk.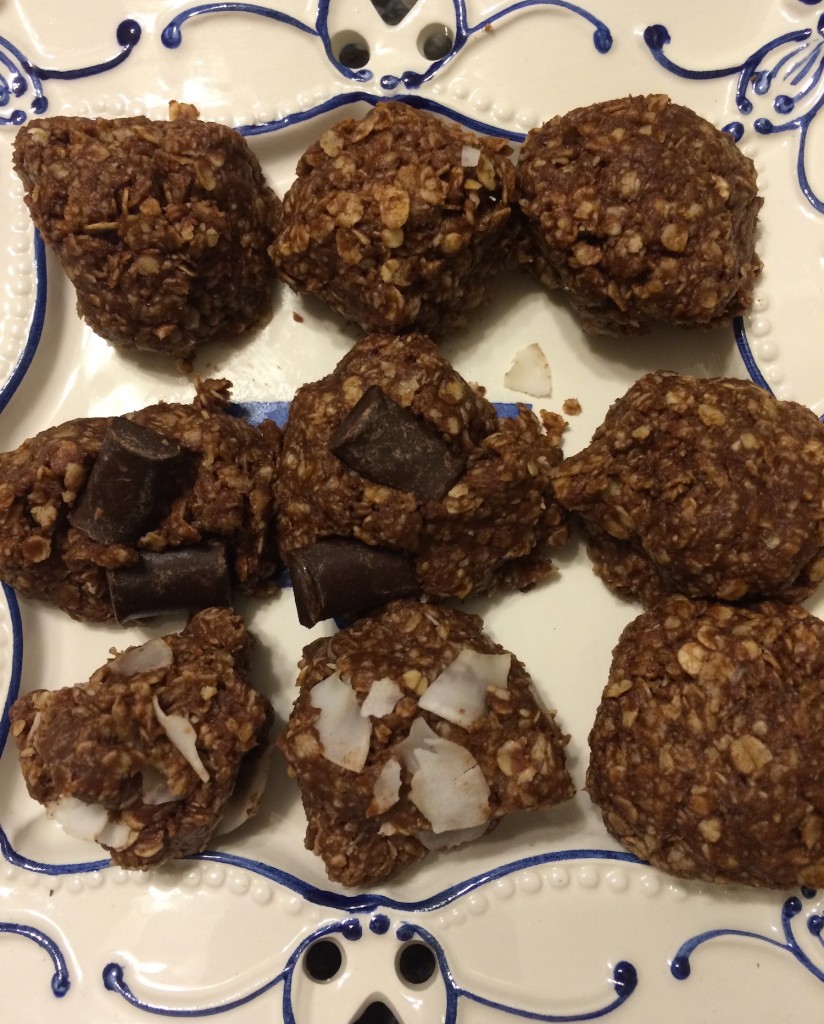 For daily tips and inspirational ideas on healthy living, clean eating and a non-toxic lifestyle, please follow us on Twitter, Instagram and Facebook.
This post may contain affiliate links meaning I may receive a commission with no costs to you. I pro-actively try various products and then affiliate myself with these items that I already use and love.