There's still a few weeks until summer. Many of us are enjoying the seasonal mentality: free play, later bedtimes and cold, refreshing treats daily. It's always challenging to stay healthy when busy, whether it's a hectic work schedule or managing kids throughout the day. So, starting next week, this Health & Wellness News & Info recap will add "Healthy Summer of Fun" content for kids.
This week on the web stories include Beyoncé's plant eating diet, Jennifer Aniston's thoughts on natural beauty and an inspirational gesture from American Pharaoh's jockey, Victor Espinoza.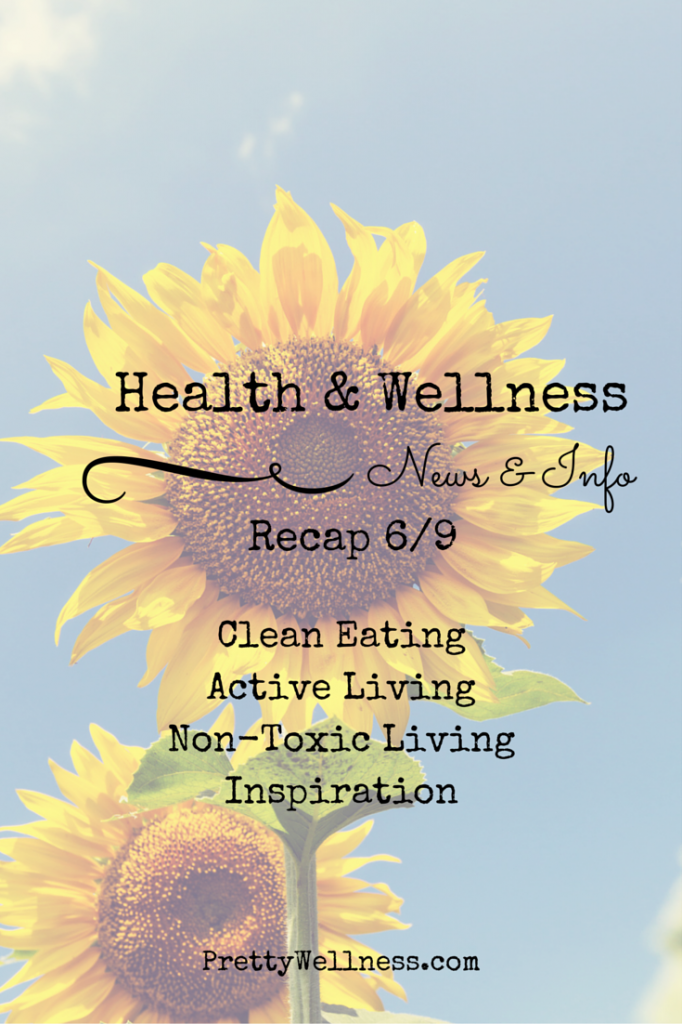 Clean Eating
7 Steps to Clean Eating: It's Surprisingly Easier Than You Think:
For those new to the "clean eating" lingo, it may seem like a buzz word, but it's really just healthy eating gone mainstream. Here are a few highlights from Today.com.
Beyonce Shares Plant Based Eating Secrets on Good Morning America
I love that Beyoncé and I share the same thoughts, eating well focused on plant based foods helps us both feel and look wonderful. Good Morning America not only reports on her lifestyle change, but also shares some yummy breakfasts including chia pudding and avocado spread.
Active Living
A Fun Workout for People Who Hate the Gym:
Getting sick of your exercise routine or too busy (or bored) to workout? Here are some ideas for kids of all ages including jungle gym sessions and other fit and fun activities.
Non-toxic Living
Jennifer Aniston's Secret Wellness Weapons
As a hard-core Friends fan, I was more on Team Courtney Cox than Team Jennifer Aniston. However, in recent years, I've found her more likable due to her public stance on living clean. This past week she was interviewed by Yahoo on her secret wellness weapons, many of which are my tools for success, too. I'm still hoping for an infrared sauna, though.
Inspirational
American Pharaoh's Jockey to Donate Belmont Stakes Winnings to Cancer Research Center
Triple Crown winner, jockey, Victor Espinoza is celebrating his willing in a charitable manner. He's donating the proceeds from his victory to the City of Hope.
Are you excited for summer? How to you include healthy habits into your routine?