Happy "Star Wars Day." Today on May 4, we all celebrate and say, "May the FOR-ce be with you." It's also "Petite and Proud Day." At 5'2″, that's something I celebrate not just today, but all year round. As you can see, I'm one of those people who loves all the made-up holidays. It gives me a reason to cheer or if nothing else smile at the world. This week in the Healthy & Wellness News & Info Recap there are a few posts that really make me happy. This includes studies substituting water to reduce risk of diabetes, a post highlighting the process around organic farming and an inspirational story about a well-known sports reporter and the mother-daughter relationship during her cancer treatment.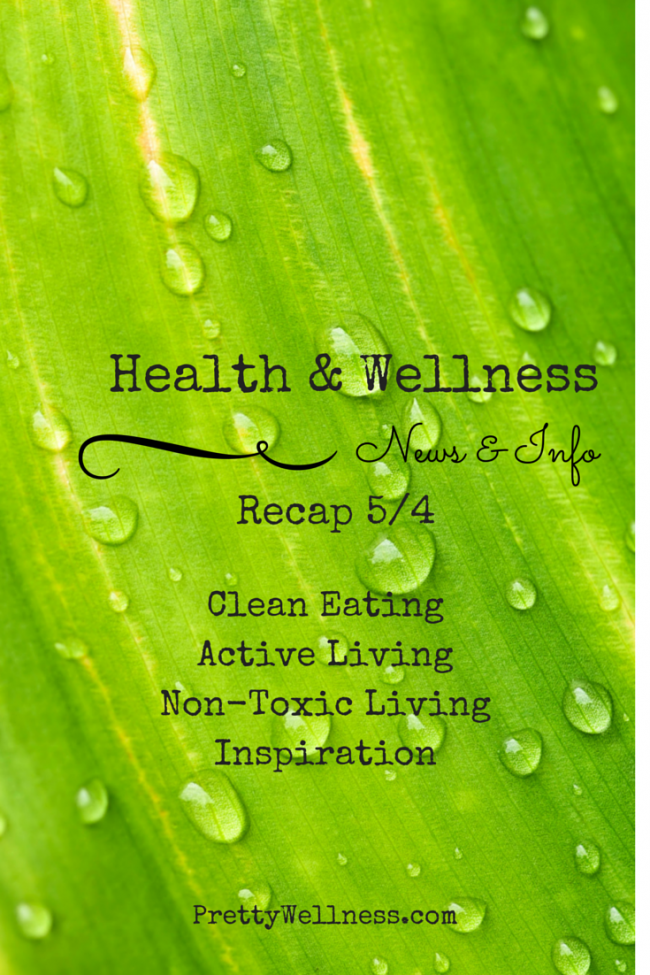 Clean Eating
Easing Diabetes Risk, One Beverage at a Time
I've heard it time and time again, "Drink More Water." A recent study supports that substituting one sugary or caloric drink with water or unsweetened tea can greatly reduce the risk of diabetes.
Active Living
10 Reasons Running is The Best Kind of Therapy
I've been running my whole life from the school track team to around the block with kids, yet I still don't consider myself a runner. It's posts like these that inspire me to commit and reap the benefits of pushing myself mentally and physically.
Non-Toxic Living
The Facts about Organic Pesticides
Want to start a garden? Here's ten reasons why you should grow organic. Mamavation also outlines sustainable practices for organic farmers.
Inspiration
How to Protect Yourself from Melanoma: 10-minutes Can Save Your Life
The Today Show featured The Doctors' Dr. Travis Stork and dermatologist, Dr. Debra Wattenberg, for May is Skin Cancer Month.  They highlighted the importance of checking skin regularly for new moles and growths because melanoma, if caught early, can be treated. According to the American Academy of Dermatology 37% of people do not use sunscreen on their back, which is the most common site for malignant melanoma. Though self-checking should be done often, seeing a doctor is important for routine checks and especially when changes are noted in your body.
Beautifully Bald Shelley Smith Continues Her Battle with Cancer
This week long-time ESPN reporter Shelley Smith returned to work after cancer treatment. Brave and beautiful, she flew to Hawaii and covered an NFL draft story bald. I understand what it's like to feel like your hair defines you. Like her, I've also learned, it doesn't. This reporter, woman, mother radiates positivity and chronicles some of her inspirational cancer story with her daughter on ESPNFrontRow.com.
What inspired you this past week?