A physician, investor, business executive, diabetes expert and double transplant recipient, Dr. Karin Hehenberger is wow-worthy and this week's guest on "Happiness through Hardship" – The Podcast. She spent nearly 20 years in leadership positions at big brands, large investment firms and now as Founder and CEO of Lyfebulb – a patient empowerment platform. Diagnosed with diabetes as a teen, Karin has been dedicated to research and innovation nearly ever since. She's a true wonder woman personally and professionally and her story brings hope for many.
Apple Podcasts: https://apple.co/2zidDGw
Spotify: https://spoti.fi/3imO7An
Stitcher: https://bit.ly/2WOsaTl
Google Podcasts: http://bit.ly/35cuG9O
IHeartRadio: https://ihr.fm/3cTrLXH
This episode provides information and inspiration for those touched by diabetes. Her organization, Lyfebulb, helps make life easier for patients (not just diabetes patients) by providing a platform with resources, services and support for those with chronic illnesses. Karin is not only highly accomplished, she has a loving soul, a huge heart and a focus on family, which you will hear on this episode.
Ep. 49: Diabetes Diagnosis Drives Life-changing Innovations
Lyfebulb: https://lyfebulb.com/
About Karin: https://lyfebulb.com/team/karin-hehenberger-md-phd/
Lyfebulb on Twitter: https://twitter.com/LyfeBulb
JDRF: https://www.jdrf.org/
Beyond Type One: https://beyondtype1.org/
Joslin Diabetes Center: https://hms.harvard.edu/affiliates/joslin-diabetes-center
---
[Tweet "How #diabetes helped drive life-changing #innovations" with @lyfebulb founder & CEO]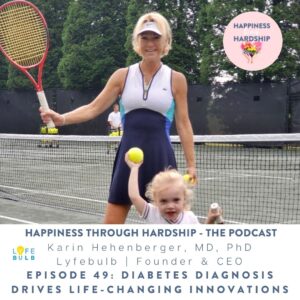 I'm a huge believer in patient advocacy…I love when organizations like Lyfebulb help make life easier for the patient. Having been a cancer patient for over 16 years, it's important to me to share my story and best practices on how to navigate with cancer. If you know someone who has been recently diagnosed or is dealing with regular cancer treatments – please send them my book "Happiness through Hardship" – a guide and journal for patients, caregivers and friends. I wrote it to help others through cancer and find a little joy along the way.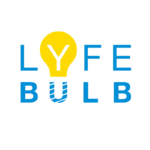 Connect with US
Happiness through Hardship – The Book and Journal: BUY HERE or donate a book to a cancer center: DONATE HERE
For easily accessible cancer information – HERE
For daily wellness tips go to @PrettyWellness on Instagram
For more information on Pretty Wellness and Caryn Sullivan – CarynSullivan.com
Follow @PrettyWellness on social media on Instagram, Facebook and Twitter.