There are times that I love the cold and dreary weather. When I'm wrapped in a furry blanket, nestled into my couch or eating piping hot, comfort food like chili, I actually don't mind winter. One of my favorite seasonal foods is a satisfying veggie chili. A bean-filled, spice induced vegetarian chili is a good, ol' comforting meal that provides a ton of nutrients. It's easy to prepare and cook, plus it's satisfying with just a small serving. Dump these simple ingredients in a crock-pot before work. Then return home early evening to a ready-made meal. Plus, there's often enough to freeze, so chili leftovers are a breeze.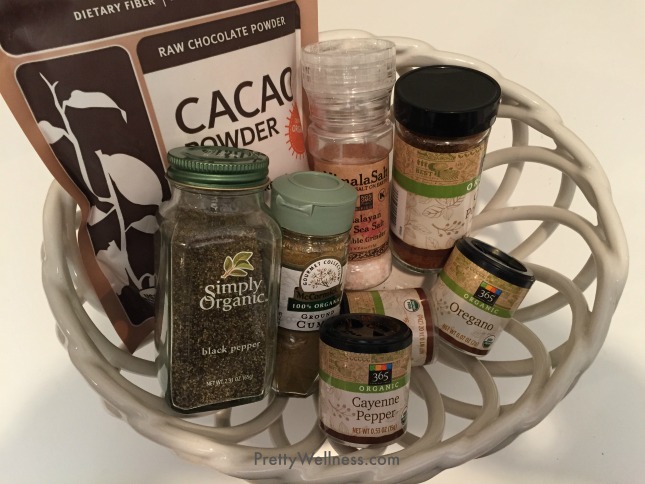 Image of chili spices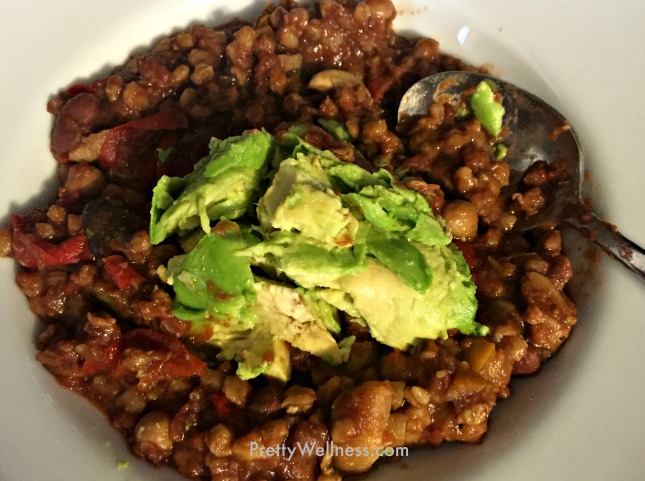 My not-so-secret ingredient is the cacao powder. What special ingredients do you love in your chili?
Simple Chili Tools
Looking for a speaker to inspire your organization or business team? Hire me to present or facilitate a seminar on resiliency, positivity and wellness in the workplace. Check out my business website and demo reel at CarynSullivan.com.
  This post may contain affiliate links meaning I may receive a commission with no costs to you. I pro-actively try various products and then affiliate myself with these items that I already use and love.