Are you in a book club now? Do you read the book and analyze with friends or show up just ready to have fun and possibly learn something? I've been in a number of book clubs throughout the years with different directions.
A Culture Club – No Boy George, just a bunch of fun neighbors sharing our interests together and having fun!
A Wine Club with a Book – Need I say more? Not many conversations about the book, yet still a blast.
Reading Night Out Club – Book reading mandatory. Questions outlined beforehand. Always left informed.
All of the above can be fun and inspirational. Just like picking friends, we have to pick the right book club that fits our wants/needs. I've always been more of non-fiction reader and for some reason always wanted a non-fiction book club. So here I am – inviting YOU to join this virtual wellness book club – a BOOK-ish Club.
Since February is Library Lover's Month, Pretty Wellness will host daily content on Instagram with a wellness theme and the books that support them. Below are 29 different titles of books that we've read or have been recommended in wellness circles. (Most of these have been released in the past four years.) We will highlight a book each day via Instagram stories and would love your input.
If it's your favorite book – share with us.
If you learned a few valuable lessons – share them with us.
If you found it lacking – share that with us, too.
Since we (likely) can't read all the books on this list (or others) at once…we want to enlighten each other. Please join us and share some of the words of wisdom that may have inspired you to take better care of yourself – personally and/or professionally.
Here's how the wellness virtual book club aka Book-ish Club will meet:
Everyday in February – go to Pretty Wellness on Instagram Stories for a question of the day/ comment on a book. Weekdays we will have a video story to share our thoughts and/what YOU have told us via DM or in the feed. Please respond. Tag us @PrettyWellness and use the hashtag #BookishClub.
Once a week in February – go to Pretty Wellness on Instagram LIVE* – where we can meet and chat to talk about each weekly theme (outlined below.) We can talk about the books listed below or bring up new ones. We're open to see where our #BookishClub takes us. *We will likely go 9pm EST on Wednesdays. Check Instagram Stories for updates.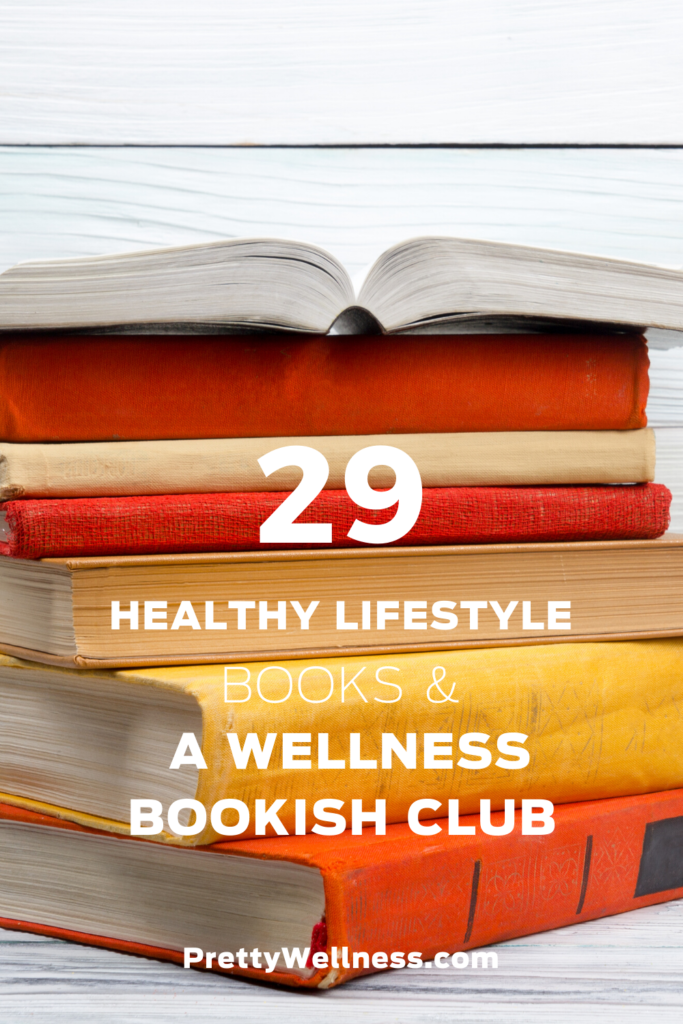 29 Wellness Books to Discuss and Share Thoughts for Our Pretty Wellness #BookishClub
Week 1 Theme: Green / Clean & Cancer/Disease Prevention books (Discuss Live on Wednesday, Feb 5)
Week 2 Theme: Overall Wellness Tips (Discuss Live on Wednesday, Feb 12)
Week 3 Theme: Mindful (Discuss Live on Wednesday, Feb 19)
Week 4 Theme: Inspiration/Positivity (Discuss Live on Wednesday, Feb 26)
What other books should be added to the list? This list is largely of books released within the past few years. We would also love a list of your all-time favorite inspirational books. Mine are above. ***
We want to GROW our list, please comment below or on our Instagram feed to and we will add here. Our goal is to create a comprehensive list so that you have many wellness books to enjoy! > MORE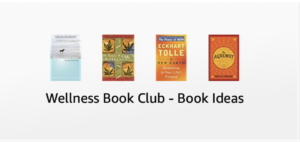 More Inspiration
For daily tips and inspirational ideas on healthy living, clean eating and a non-toxic lifestyle, please follow us on Twitter, Instagram and Facebook.
OR meet us in person – Hire Caryn Sullivan to inspire your organization or team to embrace positivity, resiliency or wellness in the workplace. Visit CarynSullivan.com for more information.
This post may contain affiliate links through the Amazon Associates program, meaning I may receive a commission with no cost to you.