Happy Memorial Day. Hopefully everyone had a relaxing weekend filled with parties, parades and patriotic spirit. Whether on vacation literally or figuratively, many people stray from their routine during these breaks. Now that the official start of summer has begun, it's a wonderful time to create healthy habits like eating fresh fruit, being active outdoors and taking a breather. Hopefully these Health & Wellness News & Info recaps will motivate you to take small steps toward better health. Below are some of the highlights from the last few weeks in wellness news.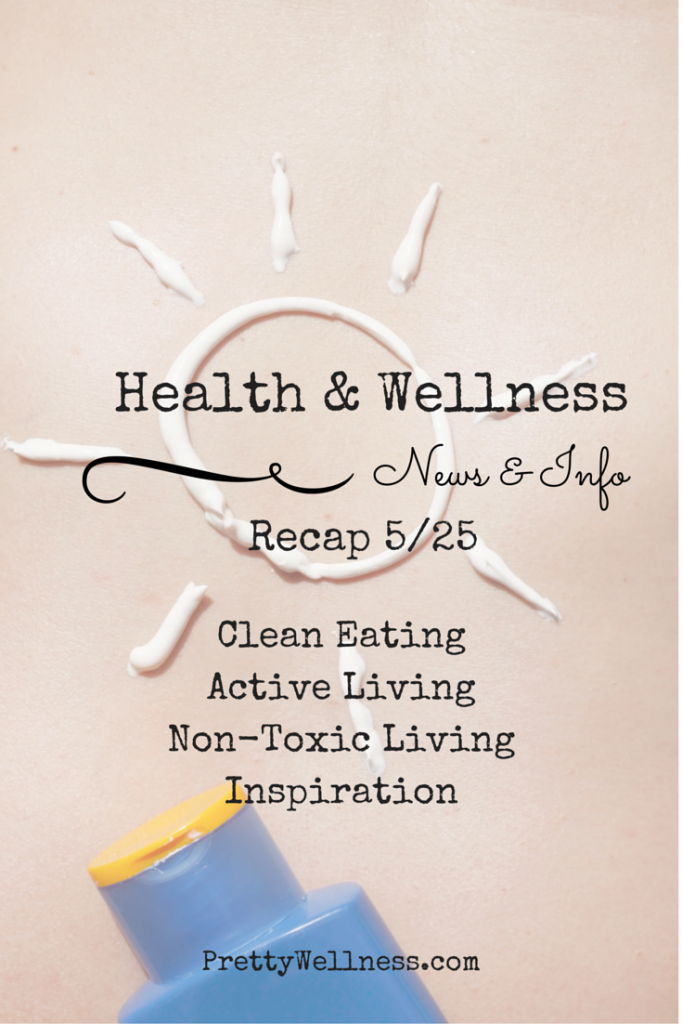 Clean Eating
Solutions to Common Dinner Mistakes People Make When They are Trying to Eat Clean
Eating clean doesn't have to be boring or a chore. The Nutrition Twins present a few ideas on how to change-up your diet and still eat clean.
Active Living
7 Fun Ways to Teach Your Kids Mindfulness
I think about how stressful the world is for me, an adult, who knows what life was like before smart phones and technology everywhere. I often wonder how kids of today will be as future leaders. Will they always be attached to technology because they grew up with it? Or, will they have figured out how to get to their own zen place because they have been taught useful de-stressing measures. This post showcases easy ways to educate kids about mindfulness in a playful manner.
Non-Toxic Living
The Environmental Working Group's 2015 Guide to Sunscreen
The Environmental Working Group's sunscreen safety ratings for 2015 has been released. EWG is a non-profit organization dedicated to protecting human health and the environment. Their site is a tremendous tool filled with research, information and databases created to empower people to live healthier lives.
Cabana Life – The Leader in Sun Protection
As a busy mom, I often forget to put sunscreen on under my son's swim suit or wait too long to reapply while in the water. That was until I found Cabana Life, a fashion-forward yet functional clothesline for kids and adults with 50+ UV protection. Their celebrity approved collection of "beach club chic" includes summer essentials included but not limited to bathing suits, hats, cover-ups, and tunics.
Inspiration
Never Again: Time to Bring Wellness Strategies to Cancer Survivors
The first time I was diagnosed with breast cancer, I gracefully embraced my surgeries and treatments. But after they were done, I left my cancer life behind me and went back to my old semi-healthy ways. Now, this second time around, I understand that I need to be focused on my overall well-being. This post agrees and speaks to following an anti-inflammatory lifestyle.
What are your wellness goals for the summer?