This week's episode on Happiness through Hardship – The Podcast highlights Laura Saltman, an author, intuitive guidance coach, meditation teacher and TV/Digital Host. Her journey from red carpet reporter to Hollywood Healer began after her life was turned upside down – she lost her brother to cancer, her father to suicide, suffered multiple miscarriages and more. Laura NEEDED tools to help her cope and live beyond the pain, sadness and depression. Laura looked for alternate therapies to heal and then she jumped in…She learned, experienced and became and expert, teacher and soldier in the spiritual game. She has learned how to transform lives through connection to metaphysical intelligence inspiring people to think, live and love better. She's well-versed in meditation, chakra balancing and intuitive healing.
At one time, this seemed WOO WOO to me…and I would have smiled and walked away. Though, in recent years, a dear friend who loved quantum physics would talk to me a lot about the healing power of energy. She encouraged me to be open to all modalities of healing. Then I met Laura on a panel where we both spoke at ShiftCon…. and she shared a similar message like my friend, so I tried more holistic driven healing modalities. When I was open about changing the language in how I spoke to myself, when I was open about finding time to just be in silence and when I was open to using different modalities on how to heal – I felt calm. I felt a sense of peace and I felt good.
I encourage you to listen to Laura Saltman and be open…even if this is new to you or not something you would do. I've found it's been helpful to know what is out there in the world that can help with stress-reduction, ailments and just coping with whatever life throws.
Laura's journey is a rollercoaster and her heart and soul so kind, pure and helpful to many…we can all learn a lot from her stories and her insights on life.
Check out the episode on:
Apple Podcasts: https://apple.co/3h39whE
Spotify: https://spoti.fi/3evIluu
Stitcher: https://bit.ly/2WOsaTl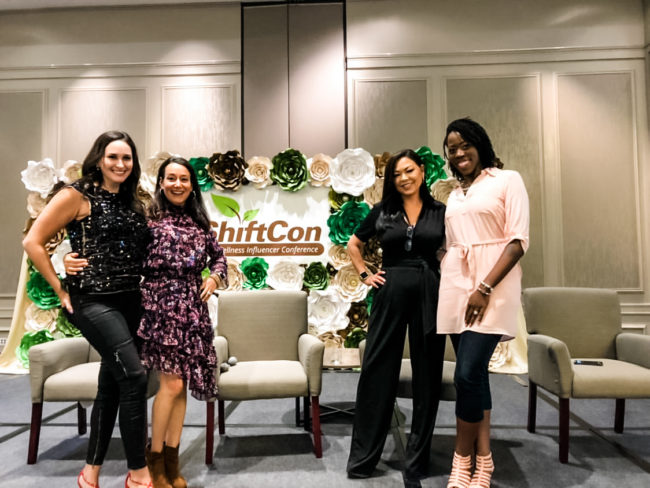 Laura Saltman Show notes links:
Laura Saltman bio: laurasaltman.com/
Laura Saltman's books:
The All of Everything: A Spiritual Guide to Inner World Domination: amzn.to/3fxlHD4
The All of the All: The All of Everything, Book 2: amzn.to/3gZ04Mn
The ALL That Is: The All of Everything, Book 3: amzn.to/32nvxDQ
Laura's Intuitive Soul Sessions, Intuitive Life Coaching, Chakra Balancing and more: laurasaltman.com/workwithme/
Learn more about healing modalities discussed in Laura Saltman episode:
Reiki: www.reiki.org/faqs/what-reiki
EFT: www.efttappingtraining.com/what-is-eft/
Chakra Balancing: intutivesoulsessionbooking.as.me/chakras
Guided Meditations: laurasaltman.com/guided-meditations/
Connect with Laura Saltman on social media at:
Twitter: twitter.com/laurasaltman
Facebook: www.facebook.com/laurasaltman/
Instagram: www.instagram.com/laurasaltman/?hl=en
WellWorldTV Host: wellworld.tv/channel/laura-saltman/
Connect with us at: 
For more information on the podcast episodes – HERE
For easily accessible cancer information – HERE
For daily wellness tips go to @PrettyWellness on Instagram
For more information on Pretty Wellness and Caryn Sullivan – CarynSullivan.com
Follow @PrettyWellness on social media on Instagram, Facebook and Twitter
Happiness through Hardship – The Book: BUY HERE or donate a book to a cancer center: DONATE HERE
To get a free copy of our smoothies and snacks ebook: sign up HERE
Dedication and DONATION:
This episode is dedicated to my dear friend, Dr. Rebecca Timlin-Scalera, who was an avid reader and researcher on quantum physics. She loved to talk to me about the power of energy healing. She led her personal and professional efforts with such heart and has changed the world because of it. Please learn more about her and consider donating to metastatic breast cancer research through her non-profit, The Cancer Couch Foundation. Learn more and donate: www.thecancercouch.com/