I received many comments, questions and notes after a previous post about my beauty and cleansing routine. So, I decided to open up my make-up bag and showcase what products I'm using now for a healthy glow. For an all-natural look, these items are utilized in my daily routine. My criteria was: vegan ingredients, no soy and low ranking (no higher than a three) on the Environmental Working Group's Skin Deep database. This site evaluates the ingredients in beauty products and associates a toxicity ranking for each item included. Below are my favorite items for a neutral look.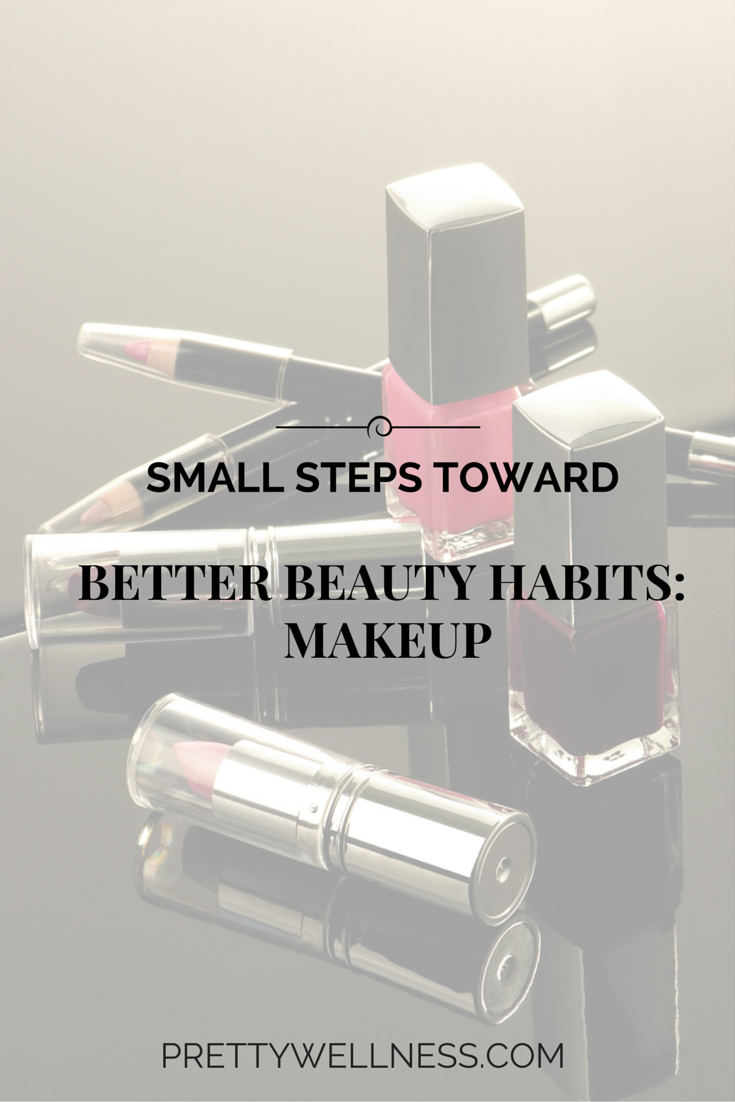 My favorite mascara is: Mineral Fusion Lengthening Mascara
When I started trying different organic mascaras, this one just worked. The brush was soft against my eyelashes and the mascara consistency wasn't too light. Mascara is my very favorite product, so I can be picky. I wanted one that can be brushed on easily with staying power. I also use a lot of this product (about 30-brush strokes per eye) for an evening look, to enhance the length and volume. I found Mineral Fusion mascara to work well for both. I utilize other products of theirs and have found it consistent with the company's mission to "improve your complexion while nourishing the skin, all while being appropriate for even the most sensitive skin types." It is also easy to find the brand, sold at local Whole Foods Markets, so buying it was convenient.
My favorite colored lip-balm is: The Naked Bee Plum Orchid Natural Lip Color
A brunette my whole life, those summer icy-pink lip balms only made me look washed out. Even during the day, wearing a bright color makes my teeth look whiter and my smile pop. I used to wear fruity lip balms to give a deeper colored gloss with a Chapstick feel. This product does a little of both even better. I like that the brand promotes using natural and clean ingredients, so they are free of parabens, propylene glycol, dyes and pigments.
My favorite concealer is: Desert Essence Blemish Touch Stick Concealer
Many of the healthy vegan concealers have soy, so this one was found after reading a multitude of product labels. It is technically not a stick, rather a creme in a tube. However, a few dots covers up dry spots and blemishes effectively. Most ingredients in the concealer are certified organic as well as derived from plant oils. I am still looking for a better alternative with less ingredients, even though I only use a dab at a time.
My favorite nail system: polish and remover is: Mineral Fusion
I'm a huge fan of this brand and I'm not being paid to promote them. I just like to be loyal if I find products that work for me. Their assortment of nail polish colors is vast and creative, more than 60 to be exact. While I lean toward the light mauves and pinks, I've often considered the yellow or teal hues for fun summer toe-nail colors. They also are free of formaldehyde and phthalates. The nail polish remover is gentle and acetone-free. It doesn't dry the nails or cuticles either.
My favorite facial creme is: Juice Beauty Oil-free Moisturizer with SPF30
Gone are the days of baby oil and tanning cremes with lower than SPF30. This product can be utilized as a daily moisturizer as well as SPF coverage. My doctors recommend using SPF30 even in the winter. If I'm beach bound or exercising in the sun for hours, I will re-apply after a few hours.
Stay tuned of more information in this series, Small Steps Toward Better Beauty including more of my favorite clean and green products. Please comment with questions or your personal favorite products.