When was the last time you took a bath? And this doesn't include hopping into the tub to wash your child.
I love curling up in a small pool of water with effervescent bubbles. I know the warm and calm is relaxing, but didn't realize adding Epsom Salt was a legitimate wellness aid. Using two cups of mineral Epsom Salt has been shown to reduce arthritic pain, decrease stiffness in joints as well as soothe bruises and sprains. It can also be used to draw out splinters, remove stings of insect bites and deep clean pores. A bath filled with a few cups of Epson Salt can also help improve absorption of nutrients, oxygen use and formation of brain tissue. Some doctors also recommend it to prevent migraine headaches.
Experts claim that a bathing detox routine should last 40 minutes, half the time to remove the toxins and the other half to let the minerals absorb in the body. I also enjoy bubbles, so add AuraCacia's pure essential oils aromatherapy bubble bath. With no synthetic colors or fragrances, the lavender scent smells amazing. For more information on how to create your own little zen-pool, check out wellness guru Kris Carr's detoxifying bath recipe or NaturalNews.com.
So, draw yourself a bath this weekend. Enjoy a little peace and quiet with or without wine and good music.
Do you ever bathe and if so, what is your ritual?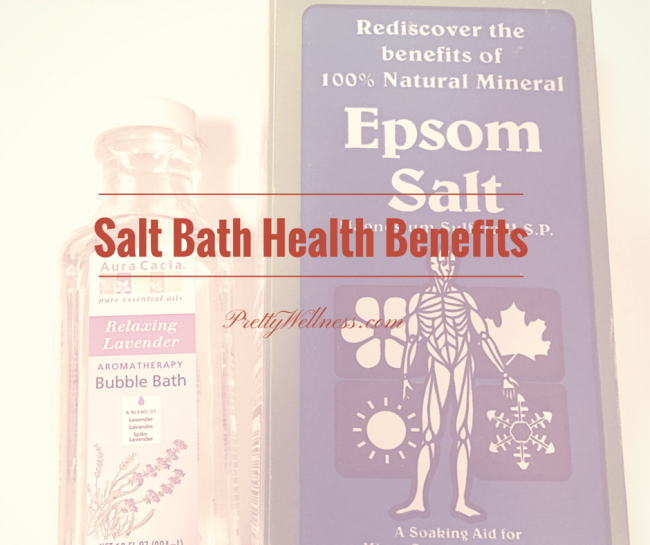 Source: NaturalNews and Care2.com.