Are you like me? You have high hopes to be well read, but the hours go by quickly and next thing you know it's near bed time and you haven't gotten to your magazine, book or high-powered trade publication. That's why I love roundup posts that curate and briefly summarize the best wellness news that's fit to print. We created the Health & Wellness News & Info recap in order to provide our favorite posts and wellness news stories from the world wide web. While this recurring post title says it all, we want something more catchy. So we're turning to you, our readers, to get some ideas and inspiration. Check out the post below, channel your inner marketing maven and enter our Amazon Card Giveaway.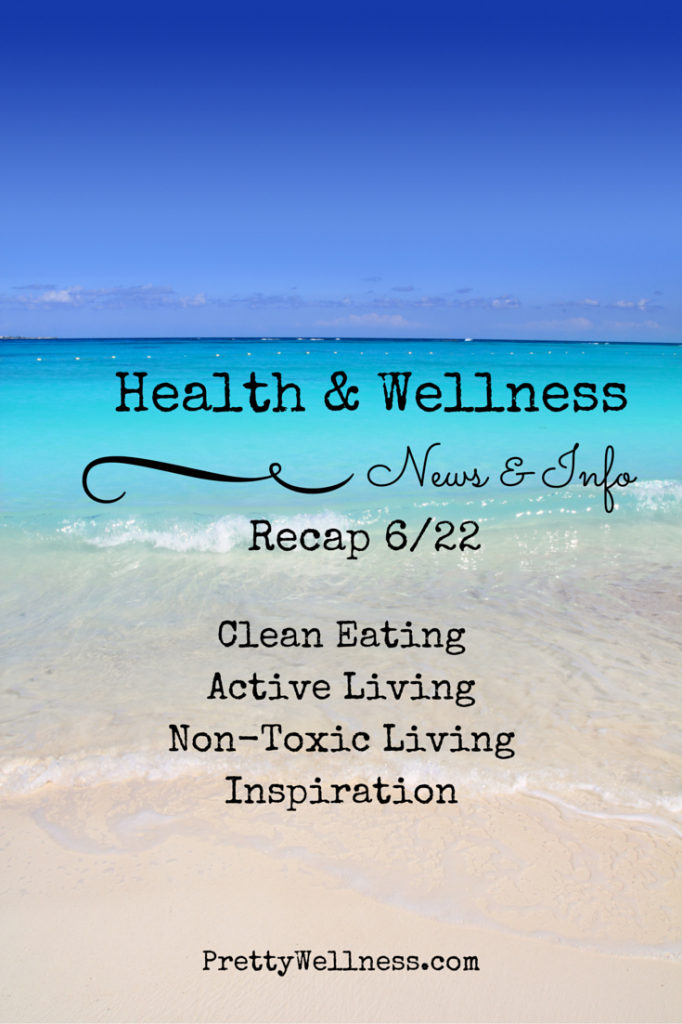 Health & Wellness News & Info Weekly Recap
Clean Eating
Amy's Kitchen is Opening an all Vegetarian Drive Thru
Are you an Amy's pizza fan? My family loves this brand. Amy's Kitchen creates packaged food that's 95% organic and all non-GMO. Their first drive-thru set to open in California will offer vegan and gluten-free meals, as well.
F.D.A Sets 2018 Decline to Rid Foods of Trans Fats
I cringe when I think of my 1980 birthday parties filled with fast-food grease, big bottles of soda and tubs of frosting. Everything I loved was filled with trans fats. Finally, the government has now acknowledged the data supporting a higher probability of disease for those with diets full of trans fats. The F.D.A will be abolishing trans fats by 2018.
Active Living
This past weekend celebrated the first International Yoga Day where people acknowledge the benefits of yoga practice for the mind, body and soul.
Non-Toxic Living
10-Key Excerpts from Pope Francis's Encyclical on the Environment
Last week, Vatican leaders released, Pope Francis's encyclical,  "Laudato Si" or "Praise Be to You: On Care for Our Common Home." This spiritual and moral teachings document intertwines economic, scientific and political analysis including effects of climate change on the environment.
There's a Wearable Device that May Help Prevent Skin Cancer
Do you wear an UpBand or Fit Bit? If so, check out June, a bracelet that may be able to detect UV.
Hawaii Becomes First U.S. State to Raise Smoking Age to 21
While a few U.S. cities have increased the smoking age, Hawaii is the first to increase the smoking age to 21 throughout the entire state.
Inspiration
Check out this amazing grass-roots organization, Appetite for Change, whose mission is using food as a tool for building health, wealth and social change. They just launched their kickstarted campaign today in hopes of developing employment and training programs for underserved youth.
Summer Special: Healthy Kid Fun
Now that school's out, we're going to focus on finding extra time to read sporadically. I read a post about DEAR – drop everything and read now. We're going to try it. Last night, we read Angry Bird Star Wars. Today – Captain Awesome.
Please comment below and let us know what you would title this weekly/bi-weekly blog post?